Google Slides gains Chromecast support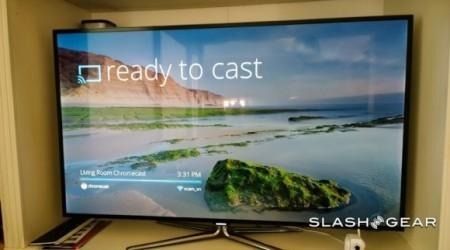 If you're enmeshed in Google's ecosystem, you likely use its Slides offering rather than PowerPoint (they both do basically the same thing, if you're unfamiliar). It would be handy to present those slides via Chromecast, but until today that has not been possible. With today's Google Slides iOS and Android update, however, such functionality has been added, as well as the ability to play Slides presentations over AirPlay. It is a welcomed update, and makes the service a bit more appealing over Microsoft's offering.
Both apps were updated yesterday (Android) and today (iOS) and are available in the respective app stores. Regardless of which platform you're on, you can now use your mobile device and the app to stream your presentations to a larger display — making it a lot easier to make your presentations in class and/or the meeting room.
Check it: SlashGear's Chromecast Review!
This eliminates the need to use wires and take the time to set up a laptop or other device to a presentation display — likewise, the phone or tablet then acts as a controller for the presentation, making the user more mobile within the range of the Chromecast.
Using Google Slides with a Chromecast is about as simple as using anything else with Chromecast — open the presentation that need streamed and tap the Cast button. The presentation will appear in the related display. Not familiar with the Chromecast? Be sure to check out our full review of the device (above) for all the details!
SOURCE: VentureBeat