NVIDIA SHIELD gets KitKat in April plus price slash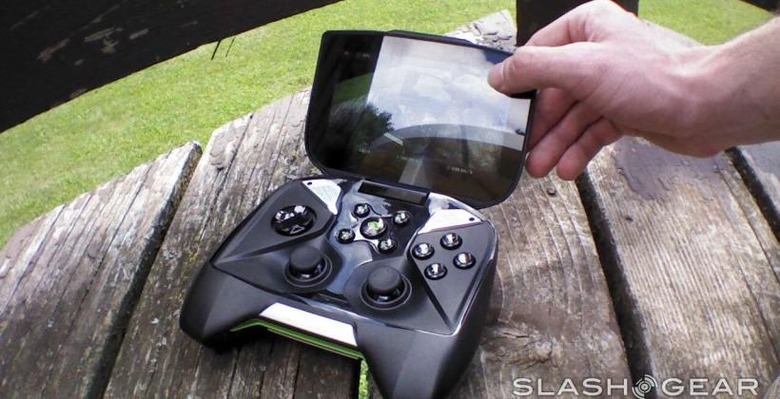 NVIDIA has detailed the Android KitKat update for SHIELD, as well as giving the portable console a temporary price cut as it pushes gaming notebook support and remote play. Android 4.4.2 will arrive on April 2nd, enabling features like remote gaming outside of the home network and GameStream support for notebooks with GeForce GPUs.
If you want to go roaming with your SHIELD you'll need sufficient bandwidth to connect to your home computer. GameStream needs 5Mbps in both directions, which means while most home connections should be able to handle it, it's probably not something worth trying while you're using in-flight WiFi.
It's not an all-or-nothing thing, however; NVIDIA tells us that you'll simply see dropped frames and an increase in lag as the bandwidth gets scarce.
Meanwhile, there's also Bluetooth support for keyboard and mouse, which will open SHIELD up for RPG titles and other non-gamepad controlled games. NVIDIA will update the TegraZone store, too, introducing categories to better organize the growing number of titles distributed through there.
There'll be a new news section in TegraZone as well, flagging up the latest additions, reviews, and deals.
If all that sounds appealing, NVIDIA has cut the price of the portable Android console from $249 to $199, with the discount running until the end of April.