Amazon made a mistake in listing the NVIDIA SHIELD reboot for the year 2019 today. Apparently the Android TV device was not yet meant for this world, as it's been once-again de-listed as quickly as it appeared. The TV set was shown available on pre-order for approximately $199.99 USD with free shipping. This device was listed with a new NVIDIA Tegra X1+ processor that's "25% faster than the previous generation" with "enhanced HD video in real-time to 4K for clearer, crisper visuals using next-generation AI upscaling."
This leak comes not long after Google made a renewed push for Android TV earlier this month. It would not be a shock to find this NVIDIA SHIELD refresh listed for real by NVIDIA in the near future. Images above and below were posted by Android Central after they were listed with Amazon. You can find more if you search "NVIDIA SHIELD Streaming Player Performance" or some combination of those words in Google Images, too. These images were only up for a short bit, but they got captured, downloaded, snapped, and indexed like wild.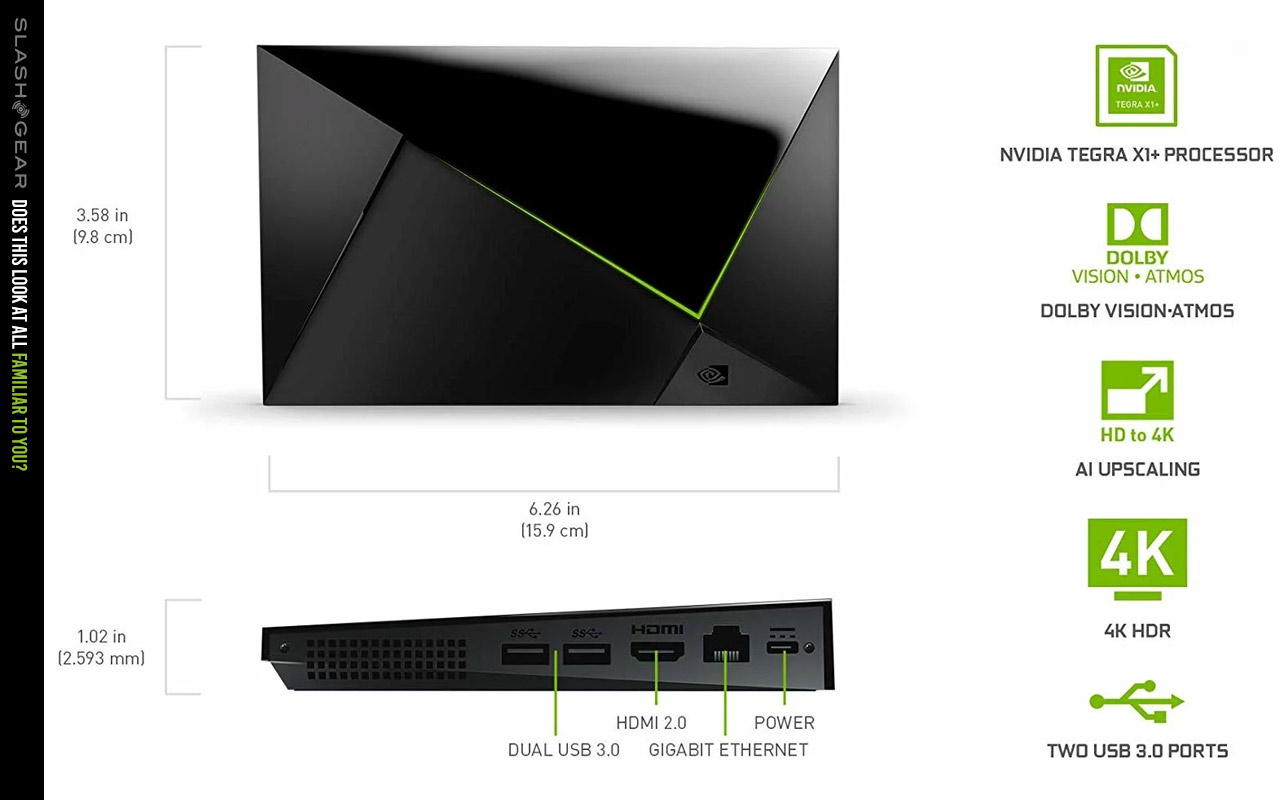 The New Controller
The new controller looks like it's a winner. Actually it looks like a monster – a triangular monster the likes of which we've never seen before… unless you count Toblerone. The new controller looks like a Toblerone.
SEE TOO: our original NVIDIA SHIELD (2017) Review – STILL GOOD!
But that's good, because the original controller was a masterpiece in every way save one, or two. One, I lost it. I've lost more than one, actually – they're very, very small. They'd also be more helpful if they came with a proper Power Button. But the new controller seems to have solved both problems in one swoop.
The new controller has motion-activated backlit buttons and what's described as a "lost-remote finder" of some sort. There's also Bluetooth connectivity and IR-blasting action for a slightly more universal control situation. This remote will also go back to a more classical time when we used AAA-batteries for remote controls.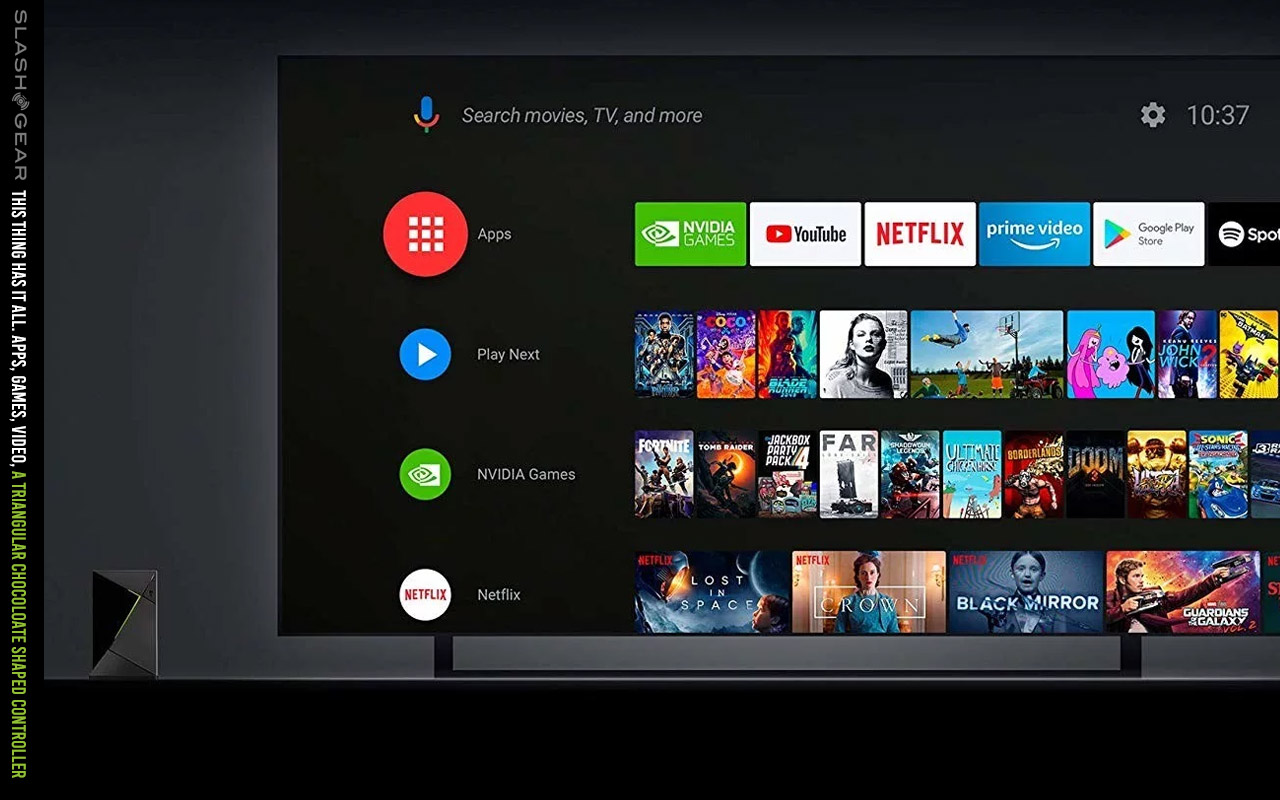 Other New Features
This product was listed with new Dolby Vision – added to the previously-available Dolby Atmos audio (on the current SHIELD). This new device has 2x USB 3.0 ports, HDMI 2.0 (full sized HDMI), Gigabit Ethernet, and a power port that looks like it's probably identical to the previous generation device. The NVIDIA SHIELD looks a whole lot like its predecessor, in fact – to the point where we've had to double-check to make sure it wasn't just a re-used old set of images.
In fact it looks a whole lot like the design has remained identical. That's IF this ends up being the final design. It could just be that these images were meant to be placeholders until the final design is actually revealed at some point in the near future.
This device has 3GB RAM and a base amount of onboard storage of 16GB. The listing suggests that this piece of hardware will be released on October 28, 2019. That could also be a placeholder, like several other elements in this mistaken listing. We shall see!