NVIDIA recalls SHIELD Pro with faulty hard drives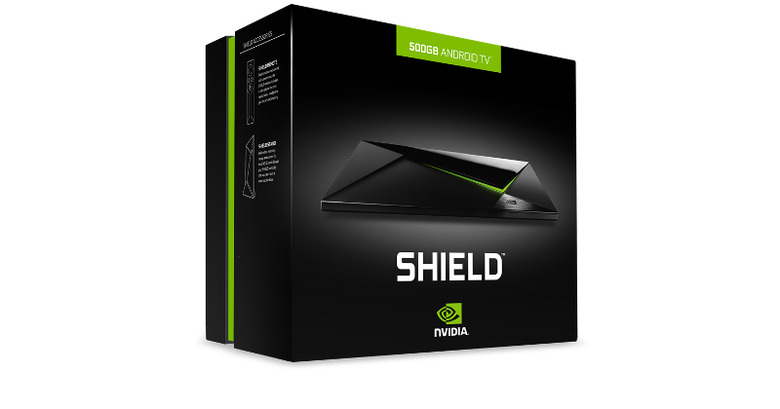 Perhaps NVIDIA was too quick to pull the marketing trigger in saying how much better its Android TV SHIELD console is in comparison to the newly announced gaming-friendly Apple TV. Now just a few days later, the graphics chip maker has gone to its forums to reveal a rather worrying detail about some of its SHIELD Pro consoles. These HDD-bearing versions of its SHIELD box apparently has some very bad problems with its hard drives. So bad that NVIDIA is a issuing a recall of defective units, with a promise to replace them of course.
To be fair, NVIDIA was pitting its less "Pro" NVIDIA SHIELD against the Apple TV. That one bears a traditional SSD for internal storage. After a few leaks back in June, NVIDIA officially acknowledged that the SHIELD Pro does exist, launching the console later with a 500 GB hard drive to rival the top consoles in the market. Now it seems that its advantage is also its weakness.
NVIDIA claims that less than 1 percent of SHIELD Pro owners are affected by the hardware defect, though we definitely don't have to numbers to confirm or deny that. It has a very specific and narrow set of symptoms though, ranging from failing to upgrade to firmware 1.4 to some corruption in the Android TV interface. If any of these is experience, NVIDIA advises to apply for a replacement.
Cases like these do happen from time to time and manufacturers simply just replaces them without a sweat. It is somewhat curious, however, that this is NVIDIA's second strike when it comes to its SHIELD line. Late July, NVIDIA issued an even more massive recall for majority of its SHIELD Tablets due to dangerously overheating batteries. Back then, NVIDIA also promised replacements, but some are already complaining about delays in the replacement units. Hopefully, that will not be the case for the SHIELD Pro as well.
SOURCE: NVIDIA