NVIDIA confirms existence of 500GB SHIELD Pro box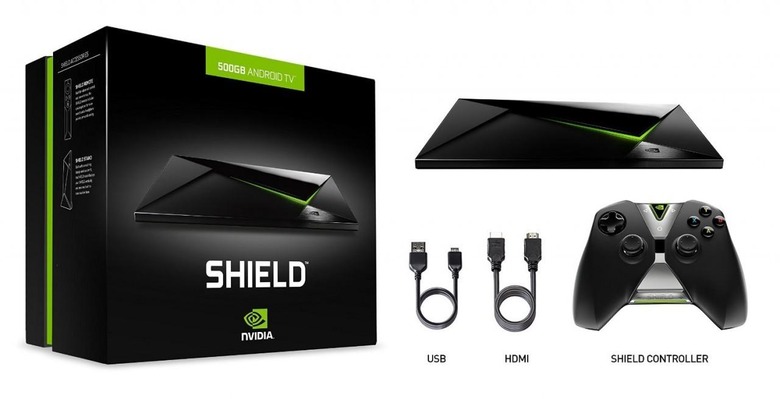 There you have it folks. More or less official confirmation that we weren't just imagining things or Amazon wasn't just messing things up. The NVIDIA SHIELD Pro, with a 500 GB of storage space, is real and it's coming. At least according to an NVIDIA employee who we hope is at liberty to confirm such things without endangering his employment. In any case, now that the question has been answered, the next one is "exactly when". Followed by, "will it have Netflix out of the box?"
As to the first question, the employee, ManuelG, says that every thing is still on schedule for a May launch. That said, there are barely two weeks left in May, so eager buyers are somewhat anxious. One possibility, however, is that the NVIDIA SHIELD would be launched at I/O 2015 next week to kick off Android TV discussions. Maybe they could even hand out the $199 box to attendees. OK, maybe that's wishful thinking.
As to details about the SHIELD Pro itself, ManuelG is quite tight-lipped of course, though he does concede a few tidbits. The Pro version will launch at the same time as the regular SHIELD, so we'll at least know the full scoop on it next week. He mentions that the SHIELDs will be available from other retailers but can't really name names yet. He also can't really confirm the $300 price tag floating around the Internet.
We aren't really expecting the SHIELD Pro to differ so much from the regular SHIELD, so the confirmation of its existence, as well as the simultaneous launch, is good news enough for now. Our brush with the box running NVIDIA's latest Tegra X1 has left as admittedly impressed at its capabilities. Cyrsis 3 on Android, 'nuff said.
And Netflix fans can also breathe a sigh of relief. The NVIDIA SHIELD will support it right off the bat, unlike the inexplicable mess that Razer's Forge TV has suddenly found itself in.
SOURCE: NVIDIA
VIA: Android Police