NVIDIA Project Logan runs Faceworks in real time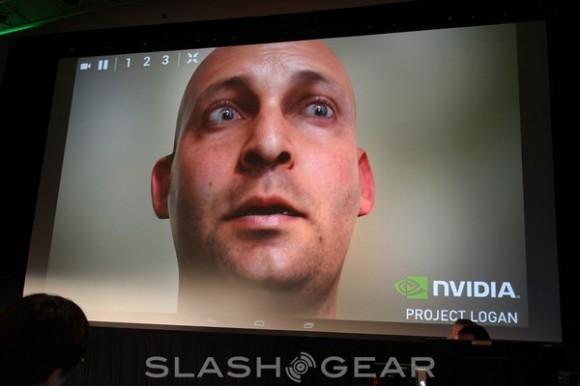 This week at an event in Montreal, NVIDIA showed off the high-powered demo software called Faceworks (previously working on NVIDIA Titan processors for PC) working on the next-generation mobile-aimed processor Project Logan. This processor will almost certainly be re-named Tegra 5 as each "Project" codename has been re-named "Tegra #", and what we've seen here is an ultra high-powered graphics-intensive beast of a demo on it running just as smoothly as we've seen it run on some of the most powerful graphics processors available from NVIDIA for desktop machines.
NVIDIA is pushing gaming this week, and they're certainly making the case for developers tools for multiple platforms. NVIDIA suggested that they'd be pushing new tools to Ubuntu, they made certain to remind the public that they continue to work with Android and Linux as well. Wherever game developers want to develop, there too the folks at NVIDIA will support them working.
UPDATE: We've now got video above of the NVIDIA Project Logan developer prototype machine running Faceworks up close and personal.NOTE: if you've not seen Faceworks before, have a peek at the original demo or download the software right now for yourself, straight from NVIDIA.
The big deal with Faceworks working on Project Logan – aka Tegra 5 – is the idea that this next-generation processor will be able to work with graphics that previously only worked with the highest-end NVIDIA desktop graphics cards. Tegra 5 will be aimed at Android devices and in-vehicle platforms for smart cars, allowing devices like tablets and smartphones to work with – again – graphics processing previously only available to the best desktop hardware.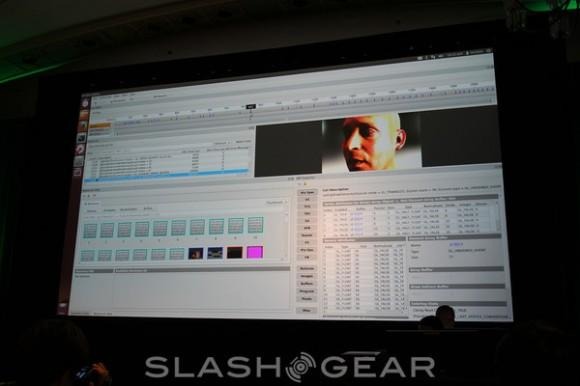 The developer program you're seeing here – GameWorks – is one that's taken hold on Android in a big way over the past several years. Games developed with the folks at NVIDIA through GameWorks have appeared in the NVIDIA TegraZone and have seen big pushes publicly by NVIDIA for the greater goodness of gaming – and to prove the power of optimization with Tegra processors, of course. The same is true for desktop gaming and GeForce GPUs.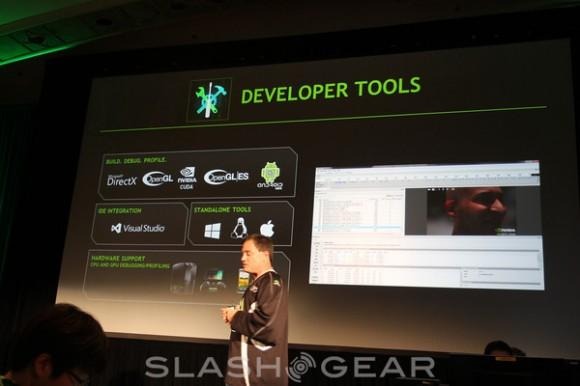 Stick around all week through our NVIDIA tag portal for all the gaming excellence you can handle – we'll be here at this Montreal gaming event the whole set of events long!
UPDATE: NVIDIA previously released a video of this demo here – though you'll really have to see it in real life to appreciate how absurd it is. Have a peek!