NVIDIA Kal-El tablet support promised for Windows 8 developer program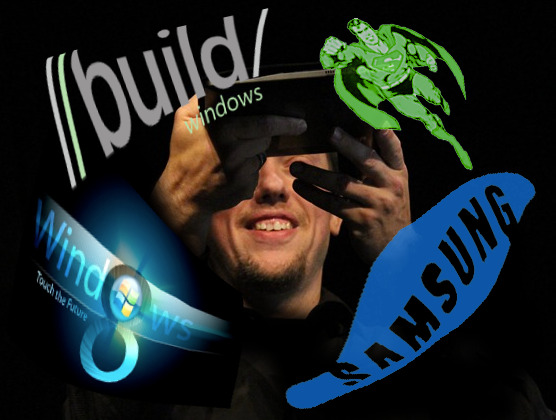 Soon after the big reveal for Windows 8 at Microsoft's BUILD conference, system on chip manufacturers NVIDIA stepped up to present their Windows 8 Developer Program, made to help those creating future applications for the Windows 8 platform. Noting that this program will include both tools and resources for "hundreds of millions of ARM and x86-based devices" that will soon be using Windows 8, NVIDIA added that all four of their processor brands will support Windows 8 in full. This includes, you guessed it, NVIDIA's upcoming quad-core Tegra processor codenamed Project Kal-El. Kal-El, for those of you that do not know, is an ARM-based system on what NVIDIA reminds us is "on a chip that will power lightweight, energy-efficient tablets and notebooks." Deliverance!
Can we expect both Kal-El Windows 8 notebooks and tablets in the near future? I think its pretty clear that we can! NVIDIA lets us know that they've got robust tools, SDKs, utilities, samples, and several partridges in pear trees ready for developer use, and with the developer copies of Windows 8 already launching on September 13th, we can go ahead and assume that the Kal-El chipset will be out sooner than later. Training and education were also listed by NVIDIA as perks of working with them to develop for Windows 8 devices.
Epic Games even had a bit to say about the program, EPIC and NVIDIA being good buddies and having worked together for over 10 years now – we can expect some rather fantastic games from this team in the future without a doubt on Windows 8.
"For over a decade, Epic and NVIDIA have worked closely together to ensure that Unreal Engine takes advantage of state-of-the-art GPU technologies. From the incredible DirectX 11 and PhysX effects in Epic's Samaritan demo to the eye-popping 3D Vision experience in Bulletstorm, our engineers have always enjoyed collaborating with NVIDIA. NVIDIA's developer support is the gold standard for chip makers. We're excited by the announcement of their developer program and look forward to a continued partnership and to making the best games on the planet."
Speaking from an Android perspective, I can tell you that NVIDIA will bring the fire, optimizing games to the tip top for Windows 8 systems and guiding us in with big bright lights that say "SUPER AWESOME" and so forth. Get all the information you need on NVIDIA in our Tegra Super Phones and Tablets portal and get pumped up about the future!