NVIDIA Ion LE 1080p GPU confirmed: cheaper, drops DirectX 10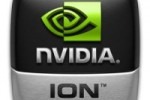 NVIDIA have released a second graphics product in their Ion range, the Ion LE, intended for entry-level devices such as netbooks and nettops.  Ion LE is apparently exactly the same as the existing Ion – which boosts netbook video performance to handle 1080p high-definition – aside from it lacks DirectX 10 support.
"ION LE is SKU of the ION GPU that is identical to ION, except it only supports DX9. This product  is designed specifically for Windows XP on Netbooks and Nettops and we are going to offer LE SKU just for OEM market" Igor Stanek, product PR manager, NVIDIA EMEA Ion/Notebook products
A second proviso is that Ion LE will only be available for Windows XP based systems.  By switching from DirectX 10 to DirectX 9, the assumption is that manufacturers and vendors will be able to price their Ion-based netbooks and nettops lower than existing versions, with no significant loss of functionality to most end-users.
Currently adding NVIDIA Ion to a netbook is said to add around $50 to its purchase price.  NVIDIA have not released pricing details for the Ion LE, and nor have they revealed which will be the first manufacturers and products to use the new chipset.  While there's also no product page for the GPU, it is listed among those supported by the latest GeForce/Ion driver release.