NVIDIA hits AT&T 4G LTE with Icera 410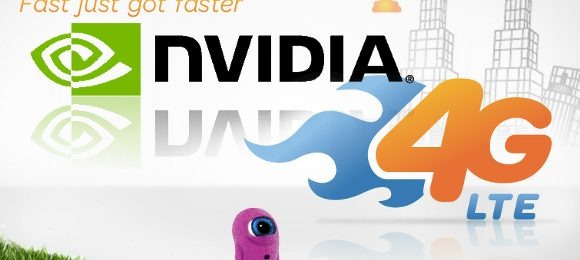 This morning the folks at NVIDIA have announced their first trip into the world of AT&T 4G LTE with the Icera 410 LTE mulimode data modem chipset for tablets and clamshell devices. This chipset paves the way for NVIDIA to be working on the 4G LTE network AT&T offers in the very near future and through the future as well with Tegra-powered devices galore. The qualification tests this chipset has just gone through will allow product manufacturers from all corners of the market to quickly and easily get set up with 4G LTE and will set NVIDIA up for big wins in the connected AT&T smart device market for some time to come.
Speaking this week on all things NVIDIA and connectivity, Senior Vice President of Mobile Communications at NVIDIA spoke up on AT&T validation with glee: "Validation with AT&T is an achievement that paves the way for NVIDIA Icera-powered LTE devices on the AT&T network through this year and next."
NVIDIA made the move toward better connected devices with Icera modem technology they acquired last year. Have a peek at our feature on Icera tech to get a better idea of what it's all about: Icera: Why so special?
This solution is one of two modems NVIDIA spoke about several months ago when Icera was first mentioned, the other being the 450 model found in a ZTE device alread. The NVIDIA Icera 410 LTE modem is the first Icera modem to work with 4G LTE in NVIDIA's software defined radio baseband processor and will work with 4G LTE at 2 data rates. The NVIDIA Icera 410 will also operate along 4G HSPA+, 3G, and 2G bands. Stay tuned for more NVIDIA news throughout the day!