NVIDIA Icera: Why So Special?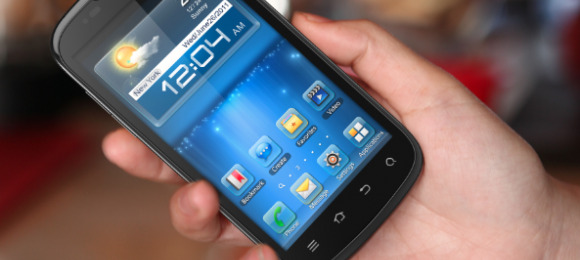 NVIDIA had already stepped up its challenge to mobile processor stalwarts, with the Tegra 3; now, the company is looking to oust its rivals modems from phones and slates. The new Mimosa X – although unusually high-end for ZTE – is interesting for reasons beyond ZTE flexing its product range: it's the first device on which NVIDIA has revealed its Icera modem tech and, vitally, its rising challenge to Qualcomm, Texas Instruments and others in the smartphone and tablet segment.
ZTE is a growing name in the mobile space, hammering the low- and mid-tier ends of the market with affordable phones and tablets; the company is believed to be one of the reasons Nokia's Symbian business is shrinking more rapidly than the Finns envisaged. Still, the Mimosa X is attracting attention that far outweighs its more obvious merits.
NVIDIA had a great year in Android phones and tablets in 2011, its Tegra 2 chipset powering the majority of dual-core slates and a significant number of dual-core handsets. The company was also ahead of the game for quadcore too, its Tegra 3 already in coveted devices like the Transformer Prime. Where NVIDIA was falling short was in wireless: neither Tegra 2 nor Tegra 3 have any onboard wireless capabilities, either WiFi or cellular, meaning manufacturers were still needing to look to the NVIDIA's rivals to satisfy that element of phones and tablets.
Icera addresses that gap. The company's modem tech had been quietly shuffling along in numerous USB modems and data cards, while Icera worked on developing its IceClear "interference-aware" technology that promises to triple data rates and boost efficiency, until NVIDIA acquired it in May 2011.
The Mimosa X uses NVIDIA's Icera 450, an HSPA+ modem for up to 21Mbps (category 14) downloads; the IceClear system will, NVIDIA reckons, mean you're more likely to see higher speeds at the fringes of coverage. It's a separate chipset from the Tegra 2 driving the ZTE's apps and graphics, and NVIDIA says it won't have wireless integration with the core SoC until sometime in 2013.
That separation is unlikely to present too great an issue at the moment: after all, NVIDIA only needed to deliver a single-manufacturer option to clients already clamoring for Tegra. The Icera 410 is also sampling, with LTE support as well as fall-back HSPA+. NVIDIA is refusing to share the mobile processor market, and 2012 looks to be another interesting year for the phone and tablet power/flexibility/connectivity balance.