NVIDIA Console Mode Closes Case On Legacy Machines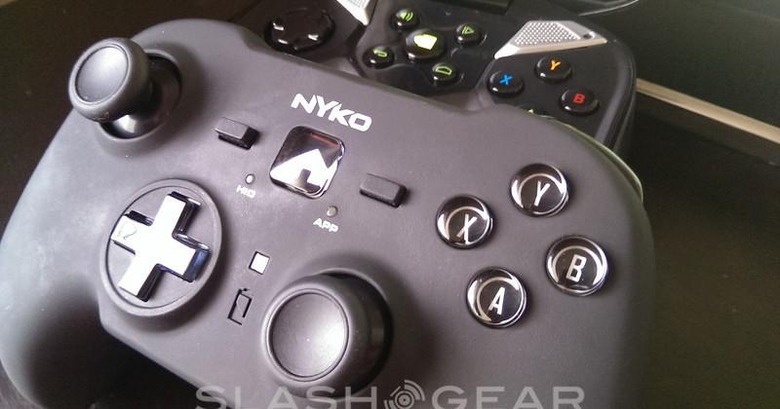 Engineers at NVIDIA have taken the time this week to reveal a collection of new abilities for their SHIELD device, perhaps the most symbolic of these being a new "Console Mode". This mode for the device allows the user to close the top on the handheld device and run its display through a mini-HDMI port on its back. While this mode was (sort of) available before today via the same HDMI port (thanks to the idea from Nyko), starting this week the ability also outputs to full HD 1080p and is able to work optimized with a Nyko PlayPad Pro controller.
What we've got here is a console that's able to do a whole lot more with a whole lot less than previous generations. You've got the ability to run every single Android game ever made, right out of the box, for starters. This includes NVIDIA's own hand-picked collection of SHIELD-optimized games that appear when the SHIELD button is pressed on the device – or selected with the gaming controller when in Console mode in the apps drawer.
NOTE: Be sure to have a peek at our massive NVIDIA SHIELD review to see all the ins and outs from top to bottom on this Android-based multi-platform gaming handheld.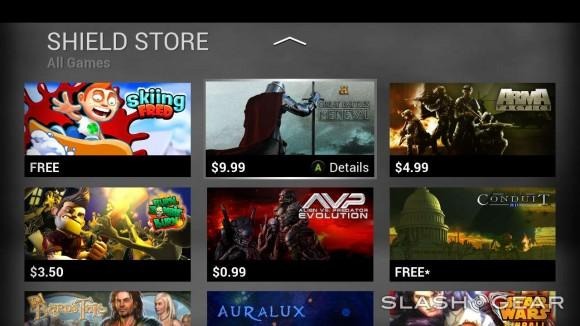 There's also PC streaming, also known as the new GameStream system we saw demoed earlier this month at NVIDIA's Editor's Day in Montreal, Canada. This newly out-of-Beta system allows you to mirror games from your high-powered NVIDIA GeForce-laden gaming PC with ease, using either NVIDIA's straight-up system for non-SHIELD games or Valve's SHIELD Big Picture Mode.
This system also works with emulators – though don't expect NVIDIA to be promoting this bit any time soon, as it's not technically legal unless you happen to own all the games you play. If you do own Tony Hawk Pro Skater, as the demonstrator of this experience does, you'll be able to play the original skateboarding title on the big screen with a much smaller physical footprint than you ever had with a PlayStation.
This, again, will be played on your big-screen TV with the top closed on SHIELD and your controlling done from the NYKO Gamepad Pro. Other controllers will be ready to roll with NVIDIA-approved optimizations in the future – for now, you're still able to run with whatever Bluetooth controller you like – if it works with any other Android device, it'll almost certainly work here.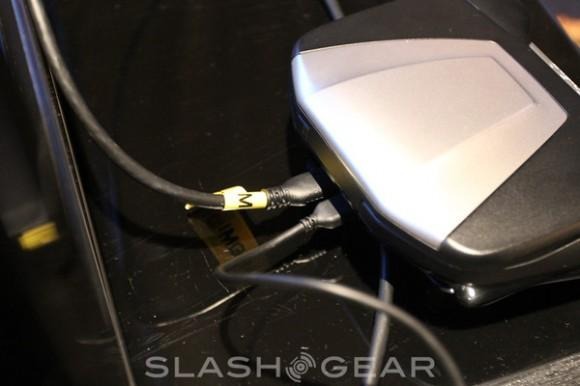 NVIDIA SHIELD Console Mode brings ever-so-slight tweaks to the way you view your display. If you happen to stick with Console Mode and detach the mini-HDMI cord, you'll have a display with details a bit tinier than you're used to. It may seem at first that you're working with full 1080p resolution here, but don't trust your eyes – you're seeing a sort of 1080p fiction as the display on SHIELD is only literally 720 pixels sharp.
This Console Mode is ready to roll right this minute – owners of NVIDIA SHIELD should head down to settings – About SHIELD – and System Upgrades. There you'll either find that you're already ready to go, or you'll need to download this next-generation set of features.