NVIDIA And Baidu Team Up For Autonomous Car AI Platform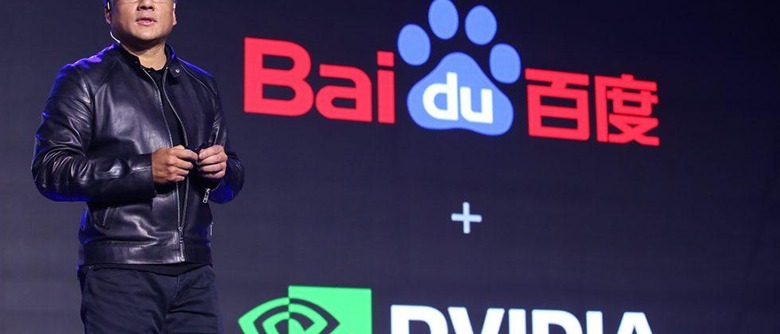 Nvidia has announced a new partnership with Baidu, China's largest search engine, to work together on developing an artificial intelligence (AI) platform for self-driving cars. The announcement was made at the Baidu World Conference last week, with Baidu planning to use the jointly-developed technology in its own fleet of autonomous taxis. But the companies also plan to make the platform available to other car manufacturers to who want to add self-driving tech to their vehicles.
While a partnership between a PC graphics card company and a Chinese search engine might seem a bit odd, the match actually works out well. Nvidia will be bringing its existing AI tech to the table, such as its Drive PX 2 auto-pilot system, while Baidu already has the essential mapping data.
The goal for their system is to be able to outfit cars with both 3D maps and an AI that can read and navigate them. However, they aren't aiming for full autonomous driving. Instead they working towards what's called Level 3 autonomy, where a vehicle can control itself it some situations, but a human will still need to take over in other cases.
As for Baidu, the company has recently been given permission to start testing its self-driving cars on public roads in California. They hope to have an autonomous shuttle on the roads by the end of 2018, along with the self-driving taxis in China.
SOURCE Nvidia