Baidu driverless cars head to the States for testing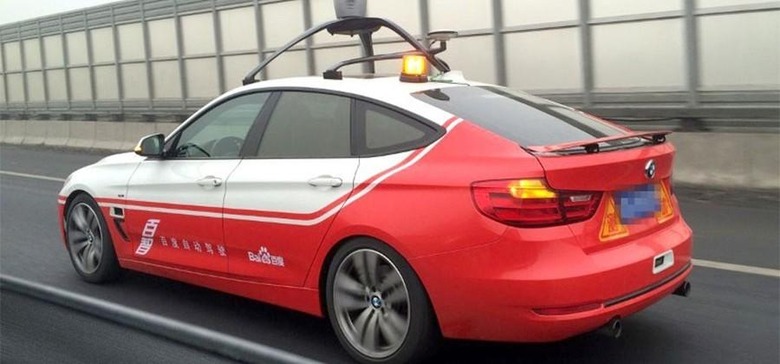 Chinese search giant Baidu is set to bring its driverless car testing to the US in a move that sees the firm advocating coordination with the US government to get self-driving cars on the road. Baidu wants to have a commercially viable automated car available in China by 2018, which is well ahead of the goals set by some firms. Baidu has a tech center in Silicon Valley that will be used for the autonomous car effort.
Baidu and BMW are working together in China to develop an autonomous car and the first car made in that collaboration took to the roads in China late last year. The car was a modified BMW 3 and it performed tests driving on mixed roads and under various conditions without any issues. One of the big aspects that Baidu relies on for its automated cars is highly automated driving maps that record data up to a few centimeters in accuracy for vehicle positioning.
That tech allows the Baidu vehicles to detect, recognize, and follow other vehicles. Several autonomous car firms have testified at a hearing held by the US Senate Commerce Committee concerning regulatory obstacles that confirm autonomous vehicles. Baidu's chief scientists Andrew Ng testified and called on the government to make changes in infrastructure to accommodate driverless cars.
One thing Ng recommended was the development of mobile apps that allow for communications with mobile vehicles. The idea is to allow construction workers to signal autonomous cars about unexpected road closures so the vehicles can get around them. Police could also use these apps to communicate with autonomous vehicles when directing traffic. Baidu wants self-driving shuttles operating in a loop in a limited area of China by 2018. Baidu is debating if its first autonomous vehicle needs a steering wheel.
SOURCE: NASDAQ