Nubia Z20 2-sided phone just got a price cut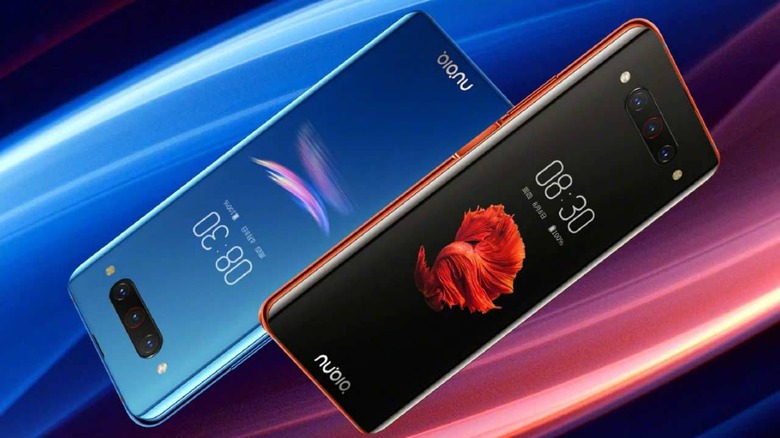 The folks responsible for making the Nubia Z20 just made clear they'd like to get said phone in as many hands as possible, as soon as possible. To make this a reality, they're cutting the base price of the Nubia Z20 down from its original $550 to a cool $500 (approximate pricing) through their US-based online portal. But why would they do such a thing?
It's not immediately apparent why the price of the Nubia Z20 would move from $550 down to $500, but it would appear to be in-effect from this point forward – not just a temporary thing. This is slightly different from similar adjustments made by other larger companies, because price cuts like these generally only happen just before (or during) the launch of a new phone in the same brand line.
The Nubia Z20 will be available in both of its original color editions, one in Diamond Black, the other in Twilight Blue. Both versions come with 8GB RAM under the hood and 128GB internal storage.
For a good look at what's weird about this phone, take a peek at our article 5x ways Nubia Z20 makes iPhone and Galaxy look like antiques. That was posted all the way back in August of 2019. This phone's been on the market for a while!
There we speak about its two displays, allowing it to bring all the greatness of a full-screen frontside display with "no cutouts, no notches, and no motorized cameras." That's what's up! One 6.42-inch FHD+ touchscreen display on the front, one 5.1-inch touchscreen display on the back.
There's one edition of the Nubia Z20 (8GB RAM, 128GB internal storage) here in January of 2020 in either Diamond Black or Twilight Blue. For that, you'll find pricing at approximately €500 throughout Europe, £450 GBP in the UK, and $500 in the USA. These can all be found through Nubia's official webpage right this minute.