NTT DoCoMo grabs Galaxy S III, Optimus Vu, Xperia GX and more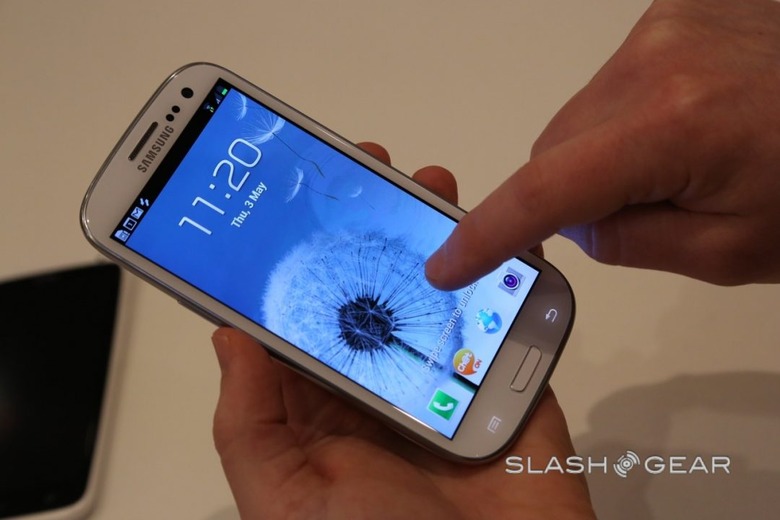 Samsung's Galaxy S III launch plans continue to spread, with the new smartphone now showing up for duty as part of Japanese carrier NTT DoCoMo's 19-strong summer range. Set to share shelf space with fifteen other phones, as well as a waterproof tablet, a handset targeted at kids and a mobile LTE router, there are also some less-usual features like touchscreens that feel like physical buttons in the new Raku-Raku PHONE.
The NTT DoCoMo Galaxy S III (SC-06D) is one of eight phones in the DoCoMo NEXT series. That also includes the Optimus Vu, LG's oversized Galaxy Note rival, and devices from Panasonic (the Eluga Power P-07D), Sharp (the Aquos Phone sv SH-10D among others), and Sony (the Xperia GX SO-04D). All run Android 4.0.

The DoCoMo "with" Series, meanwhile, features seven more mid-range phones, including Panasonic's Eluga V P-06D and Sony's Xperia SX SO-05D. Again, all run Android 4.0, and three pack LTE connectivity.
As for the tablet, that's the ELUGA Live P-08D by Panasonic, set to arrive in August, with a 10.1-inch 1280 x 800 display, 1.2GHz dual-core OMAP4460 processor, 1.3-megapixel front-facing camera, no rear camera but a chassis that's both waterproof and dustproof.
The kid's phone, HW-01D, has a 2-inch 240 x 320 display and is waterproof and dustproof, while the Mobile WiFi Router L-04D can share its LTE connection out over WiFi b/g/n connections with up to ten tethered devices.
DoCoMo will announce pricing later on, with the phones arriving from June 2012.