NTSB dumps "failing" BlackBerry for iPhone 5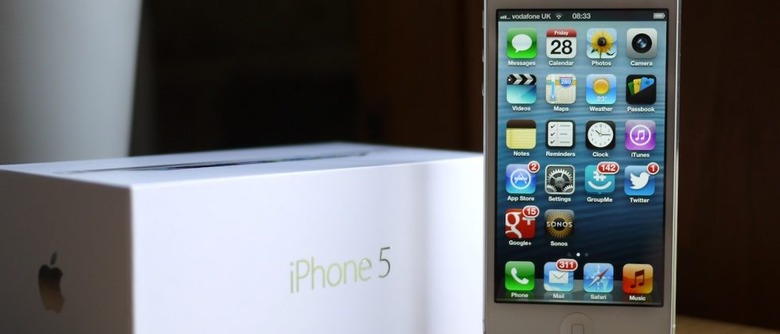 RIM has lost another US government contract, with the NTSB confirming that it is ditching BlackBerry in favor of iPhone 5 after its existing phones begin failing "at an unacceptable rate." The decision, revealed on the Federal Business Opportunities index, will see the National Transportation Safety Board turn to Verizon for service on its new Apple handsets, having already invested in iOS hardware.
"This requirement is for the acquisition of Apple iPhone 5 devices. These Apple devices will replace the NTSB's existing blackberry devices, which have been failing both at inopportune times and at an unacceptable rate. The NTSB requires effective, reliable and stable communication capabilities to carry-out its primary investigative mission and to ensure employee safety in remote locations" NTSB
The NTSB already uses Verizon for its BlackBerry service, and has an agreement with the carrier to refresh its BlackBerry handsets on an eleven month cycle. However, while Verizon has apparently offered to replace broken BlackBerry phones, the independent Government agency says it has lost faith with RIM's range.
Instead, it's looking to make a wholesale shift to another platform, and it argues that only iOS fits the bill. That's not necessarily because it's the best OS for the job, but because the NTSB already has iOS support, apps, and infrastructure set up, thanks to having already adopted iPads.
"The iPhone 5 has been determined to be the only device that meets the dual requirement of availability from the existing wireless vendor and is currently supportable by existing staff resources. The NTSB also anticipates the benefit of synching of the iPad devices and the iPhone devices, allowing users to seamlessly transition between the use of multiple platforms while retaining the same applications and capabilities" NTSB
Verizon will be cutting the NTSB a deal for cheaper iPhone 5 handsets, and helping it get its new phones set up. It's the most recent loss of business for RIM, with other high-profile and big-spending government clients, such as US Immigrations and Customs, ditching BlackBerry in favor of rival platforms.
Ironically, RIM announced earlier this month that it had already secured government-specification security clearance for BlackBerry 10.
[via PC Advisor]