NSA sued by coalition headed by EFF over US-based telephone surveillance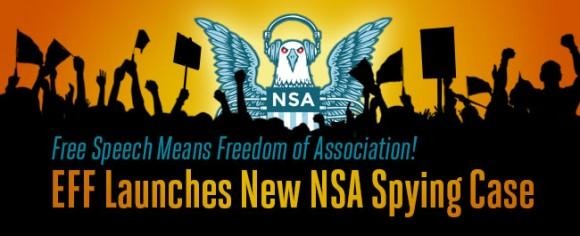 This week the Electronic Frontier Foundation has announced that they're heading a coalition of groups – 19 in all – in a lawsuit targeting the NSA. The National Security Agency is under the microscope in this suit which suggests the government be obligated to inventory and make public (or at least let it be known what they've got) before they destroy all data collected in what's known as the Associational Tracking Program. This program works with data collected from Verizon, AT&T, and Sprint.
You'll remember this program from its first appearance in the public immediately preceding the rush of NSA surveillance controversy with PRISM. Back earlier this year it was Verizon who was first revealed to be taking part of metadata collection and government sharing, this report expanding quite quickly to cover AT&T and Sprint as well.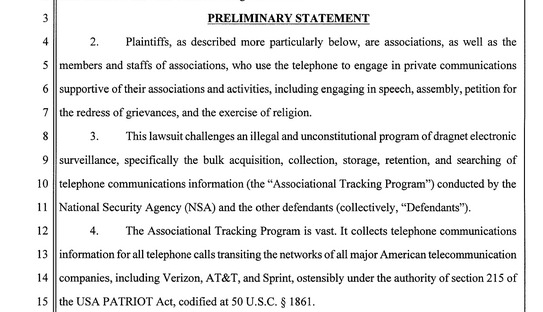 Though the White House retort suggested it was "critical" that they have these records from phone companies, this suit suggests that it's the violation of constitutional rights that takes precedent here.
"This lawsuit challenges an illegal and unconstitutional program of dragnet electronic surveillance, specifically the bulk acquisition, collection, storage, retention, and searching of telephone communications information (the "Associational Tracking Program") conducted by the National Security Agency (NSA) and other defendants." – EFF Complaint for Constitutional and Statutory Violations, Seeking Declaratory and Injunctive Relief, Case No. CV 13 3287
Those involved in this case are numerous. There's 19 total plaintiffs, they ranging from the First Unitarian Church of Los Angeles to the Franklin Armory. Also on the list is the Calguns Foundation, the Free Software Foundation, Media Alliance, Students for Sensible Drug Policy, TechFreedom, the Unitarian Universalist Service Committee, and Greenpeace.
EFF Legal Director Cindy Cohn spoke up on the matter this afternoon, suggesting that the citizens of the United States' First Amendment rights at being violated harshly in this NSA program.
"Who we call, how often we call them, and how long we speak shows the government what groups we belong to or associate with, which political issues concern us, and our religious affiliation.

Exposing this information – especially in a massive, untargeted way over a long period of time – violates the Constitution and the basic First Amendment tests that have been in place for over 50 years." – EFF Legal Director Cindy Cohn
You'll find more information on the lawsuit – if you'd like to go digging around in the massive amount of legal documentation and strongly worded demands from the EFF, through the "EFF Complaint" link above. We'll be following this suit to the finish, of that you can be sure.