Now Barnes & Noble has a 10.1-inch Samsung Nook tablet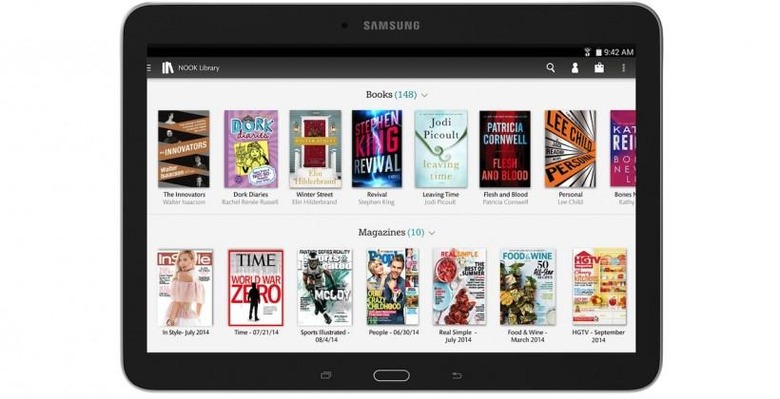 Samsung's latest Nook-branded iteration on its Android tablet line-up has been announced, with Barnes & Noble putting the Galaxy Tab 4 Nook 10.1 up for sale in-store. Following the existing 7-inch Galaxy Tab 4 Nook, released back in August, the new version has – unsurprisingly – a bigger, 10.1-inch HD display, but also introduces a new Nook Software update which improves the UI, as well as promising a better overall shopping experience. Existing Samsung Nook tablet owners shouldn't worry, however, as Samsung has something for them, too.
In fact, as of November the updated Nook software will be pushed out as a firmware update for the 7-inch Galaxy Tab 4 Nook.
Along with the store improvements, there are navigation tweaks which Samsung says should make it easier not only to jump between content listings and the user's own library, but the settings and the currently-read ebook.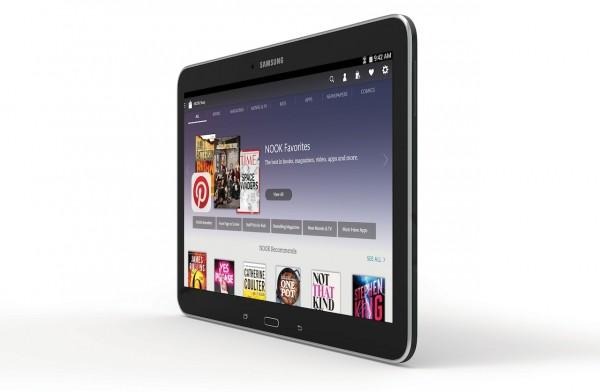 The Samsung Nook tablets will now also support portrait and landscape orientation across the board.
As for the hardware, it's familiar stuff if you've been following Samsung's Galaxy Tab line-up at all. On the back there's a 3-megapixel camera, with a 1.3-megapixel camera on the front, and there's both WiFi and GPS as well as 16GB of storage.
A microSD slot is also present to add more capacity, and the whole thing measures in at 9.58 inches wide and 17.28 ounces.
The Galaxy Tab 4 Nook 10.1 is up for sale today, both online and through B&N's physical bookstores. It's priced at $299.99, which Samsung says is an "introductory" figure, though there's no telling what it will be in due course.