B&N's Samsung Galaxy Tab 4 Nook hits stores today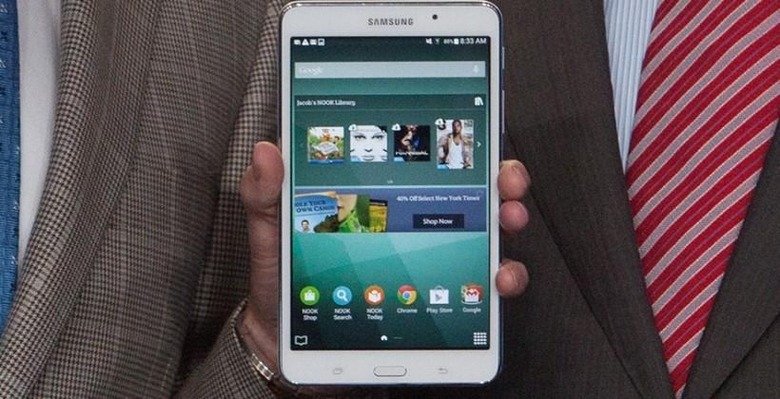 Barnes & Noble could quite keep its own secret about the Samsung Galaxy Tab 4 Nook, so all we needed to know was how much the ebook-centric tablet would cost and when we could buy it. That's all been confirmed this morning, with B&N announcing the Android slate will show up in stores today, priced at $179.
That's after an "instant rebate" of $20, and it's unclear when – or indeed if – that promotion will end.
If Samsung's slate looks familiar, your eyes do not deceive you. Samsung has basically taken a 7-inch Galaxy Tab 4-line slate and put the Nook app on it, though as well as the ebook reader you also get Nook Newsstand for periodicals, and Nook Video for downloading or renting content.
There's also Nook Apps, B&N's curated app store which pares back what you'd normally find in the Google Play market to only titles that the retailer's own team has checked out.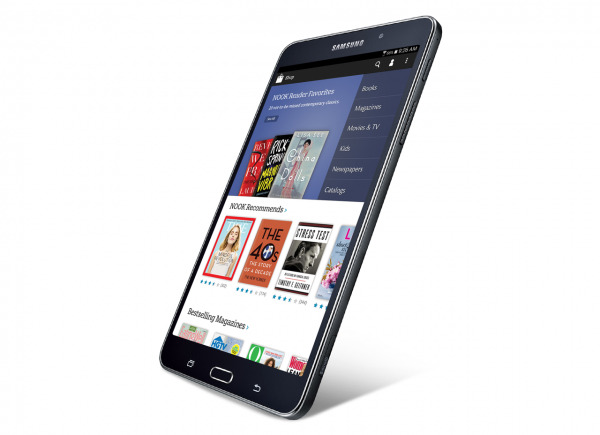 However, you also get full Google Play access as well, and of course you could install another ereader app – like Amazon's Kindle – if you felt like doubling up on B&N's selection.
Black and white versions of the Galaxy Tab 4 Nook will be offered, each with 8GB of storage. They'll also come with what Barnes & Noble says is $200-worth of content, including a selection of ebooks, an episode apiece of Veep, Hannibal, and Orphan Black, and a trial subscription to several magazines.
Meanwhile, Barnes & Noble says it has no plans to stop selling the existing Nook GlowLight ereader, which will remain available alongside the new Samsung tablet.
Whether this will all be enough to claw B&N any more market share in the electronic book space remains to be seen. The tablet seems only lightly tweaked from what Samsung usually offers – you could feasibly put B&N's existing Nook apps on any Android slate you already own, and get effectively the same experience - though the price does at least undercut the $229 Amazon Kindle Fire HDX.
SOURCE B&N