Novatel MC996D HSPA+ modem speeds through FCC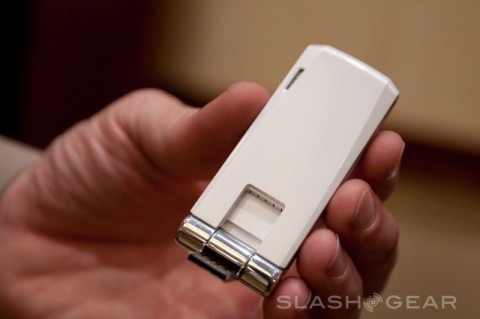 Novatel Wireless' MC996D HSPA+ USB modem has cleared the FCC, paving the way for up to 21.6Mbps connectivity.  While the company has successfully blocked internal or external shots of the modem, together with the user guide, we caught up with a prototype MC996D back in April.
Video overview after the cut
Obviously the MC996D itself is no use without a network offering HSPA+, and up until last month that would've left the modem pretty useless.  However, midway through September, T-Mobile USA announced that they were rolling out an HSPA+ network in Philadelphia, with theoretical data connections of up to 21Mbps downlinks and 5.75Mbps uplinks.
At the time, T-Mobile did not announce any hardware partners or supported wireless adapters, but Novatel's HSPA+ modem passing through the FCC seems too big a coincidence to ignore.  No word on how much the adapter will be, nor when we might see an official launch.
[vms d3c3b8269faf0ba7491d]
[via Yahoo! Finance boards; Thanks George!]