Notion Ink releases ICS 4.0.3 Alpha for Adam; New device details next week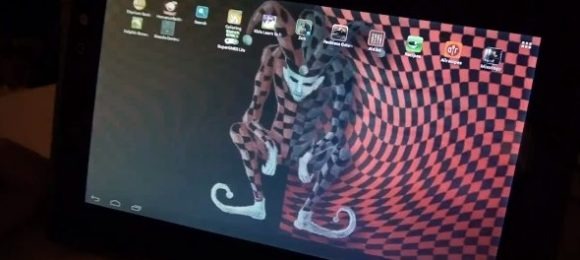 Notion Ink has been playing things quiet since its all-singing, all-dancing CES 2012 reveal, but the company isn't holding back with Android updates: now users have a new Ice Cream Sandwich 4.0.3 alpha to try out on their slates. Released this weekend, the updated ROM sees WiFi, Bluetooth and GPS functioning, as well as hardware video acceleration, though there are still some blips to iron out. Meanwhile, there are whispers of new Notion Ink hardware on the horizon.
Audio, the various buttons, SD card use and HDMI video all work too, though HDMI audio, the camera, USB port, light sensor and YouTube HQ hardware video acceleration are still on the to-do list. There's also a sleep bug still affecting the tablet, though there's a workaround to address it.
As for the new hardware, Notion Ink says to expect an announcement next week about its next-gen products. Last we heard, the company had been envisaging a December reveal, but that deadline came and went without a peep. Various closed-door meetings at CES last week, however, will precede an all-new device, which NI says is being designed internally from the ground up.
You can download the ICS alpha here.
[via Android Community]