Notify is a Facebook app for real-time news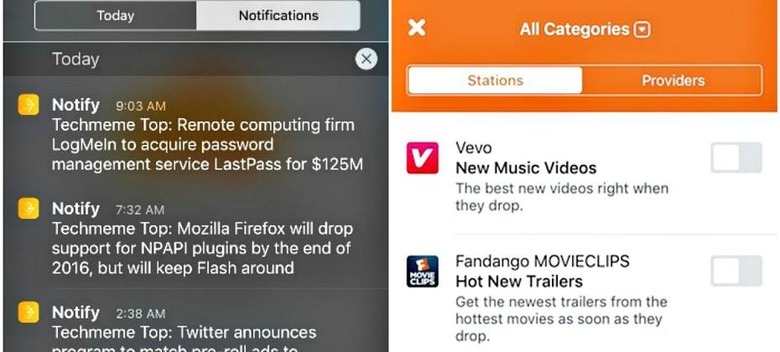 It seems this is the time for the big social networks to revamp with new features that change the way users interact with the service. Last week was Twitter's new Moments tab, and now we're hearing about a new, standalone app from Facebook that focuses on real-time news. As The Awl details, the app is tentatively known as Notify and is said to be nearing release. Notify seems to be a direct competitor to Twitter itself, providing notifications on breaking news stories in real-time, as they're published.
In a pair of images shared by The Awl, the iOS version of the app is shown, revealing that users can select specific publications they want to receive notifications from, including sources like BuzzFeed and Huffington Post. When one of the selected outlets publishes a new story, the headline is displayed right in the Notifications panel.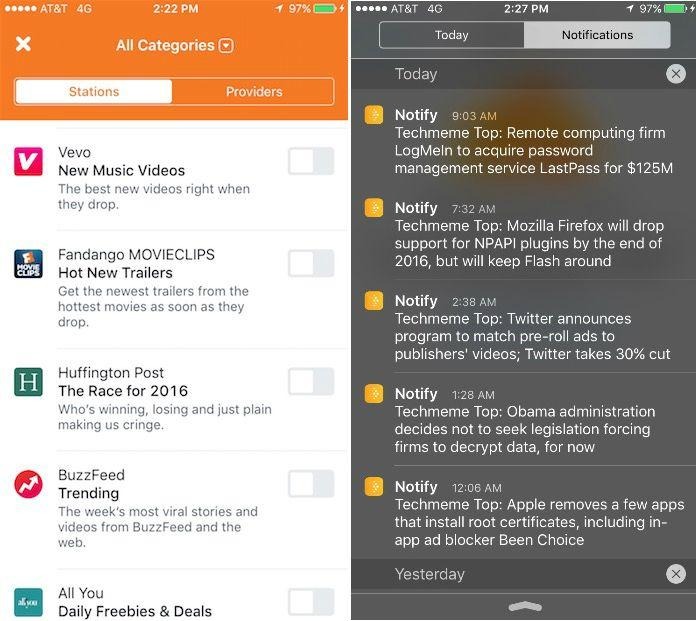 Notify seems to be a natural extension of Facebook's effort aggregate online news articles, such as the social network's new Instant Articles feature that displays full stories on within the Facebook app. It's not clear yet if Notify and Instant Articles will be directly related, but they're related in that they drive users to Facebook's apps for news, instead of to publishers' own apps.
As The Awl notes, most users are likely to have notifications turned on for the Facebook app, as opposed to a handful of dedicated news apps, such as those from BuzzFeed or The New York Times. This means there's a chance publishers could reach more readers when all stories are aggregated through a single app, like Notify.
The app would also provide a much better news experience for Facebook users, as they could know what's happening in real-time, instead of just whenever a post happens to appear in their timeline.
SOURCE The Awl