Facebook gets deeper into News biz with Instant Articles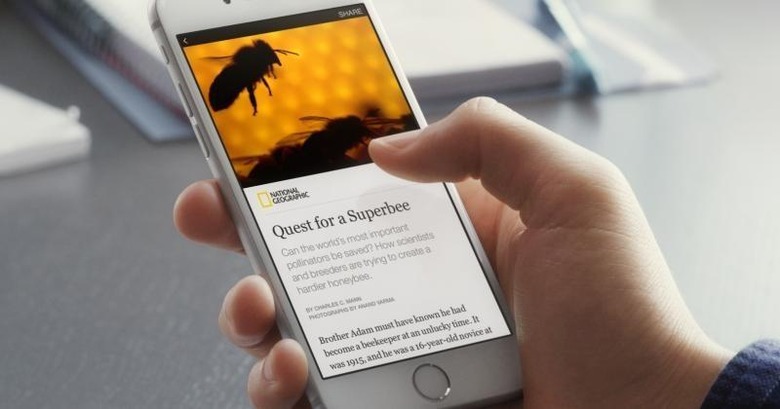 Gone were the days when Facebook was just about telling the world what you're feeling or showing off your latest vacation photos. Today, almost anything and everything is being shared on the social network, including sometimes important news and articles. But reading these longer pieces of information isn't as quick or seamless as reading a status update. Facebook, however, has a thing to say about that. It has just revealed Instant Articles, a feature and a platform that will let publishers put up faster loading and more interactive pieces. And maybe earn a buck or two in the process.
As the name suggests, Instant Articles aim to speed up the loading of news. Facebook says that the average article loads for as long as 8 seconds, making it one of the slowest types of content shared on Facebook. Slower than buffering videos? Well, maybe. We'll take Facebook's word for it.
But loading articles fast isn't the only purpose of Instant Articles. For publishers, it also offers the ability to spruce up an article with some added effects. Zoom in on high resolution photos just by titling the phone. Auto-play videos the moment you scroll to them. Listen to audio caption. And even comment on individual parts of an article in-line so you won't have to scroll all the way down to the comments section just to highlight a particular passage.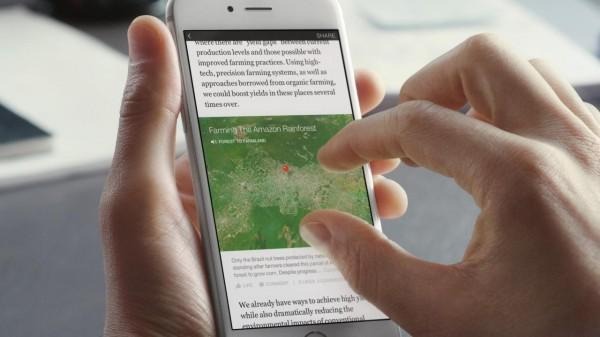 The convenience of Instant Articles seems to be geared towards something Facebook has been trying to do for some time now: keep users from navigating away from its pages or apps. Recently, it has done so by forcing links to open inside its own built-in web browser. Instant Articles now also removes the need for users to go to external browsers or apps to view an article. In exchange, Facebook is offering publishers the opportunity to sell ads in their articles and keep all the revenue themselves.
Instant Articles is launching with nine partners, including The New York Times, National Geographic, BuzzFeed, NBC, The Atlantic, The Guardian, BBC News, Spiegel, and Bild. The feature will be first felt on iPhones with stories from NYT, BuzzFeed, NatGeo, and The Atlantic. No word yet on when it's coming to other platforms, particularly Android.
SOURCE: Facebook