North Focals grabbed Intel Vaunt tech for AR smart glasses shortcut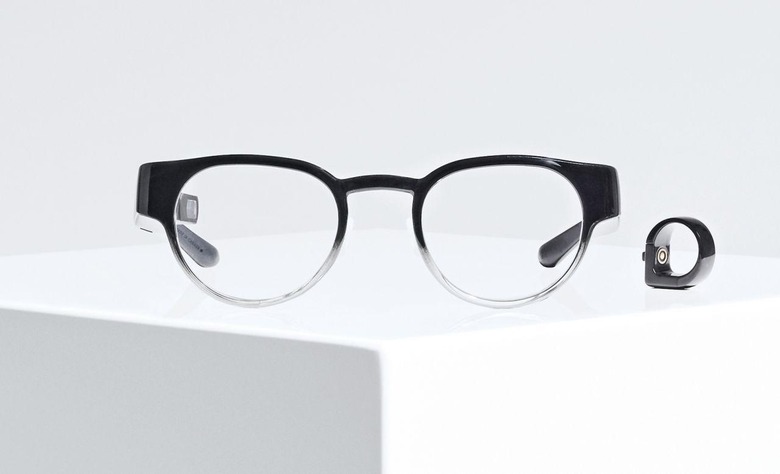 Discreet AR glasses company North's Focals smart specs sounded a lot like Intel's ill-fated Vaunt project, and it turns out that's with good reason. The startup – formally known as Thalmic Labs – got a boost to its patent portfolio by acquiring the patents and gadgetry Intel had developed for its project, it's been confirmed.
Announced back in October, North Focals are simultaneously both a more conservative and more dramatic attempt on the augmented reality wearable space. On the one hand, the amount of information being delivered is fairly minimal: Focals will launch with features like messaging previews, navigation instructions, and other snippets of data.
However the form-factor it does that in is one of the most subtle we've seen to-date. Rather than looking like a Star Trek prop, or a huge helmet, the Focals resemble fairly regular eyeglasses – albeit ones with oversized arms. Their price tag is fairly sizable, too, with North taking preorders for $999 apiece.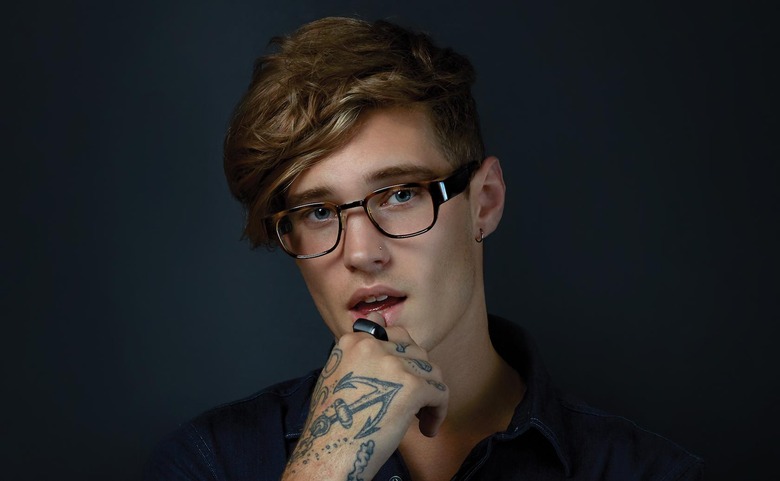 Back when North revealed the glasses, we noted just how much the technology resembled that of Intel's Vaunt project. Like Vaunt, Focals use a laser projector embedded into the side of the frame. The result is a so-called "holographic display" that appears to float roughly an arm's length in front of you.
Vaunt first broke cover in early 2018, a project within Intel to capitalize on growing interest in the AR wearables space. Intentionally humble in functionality, all in the name of keeping the form-factor compact and power consumption low, Vaunt was never intended to be a self-branded Intel product. Instead, the chip-maker hoped to license the technology – and the processors that would power it – to other companies.
That drew a blank, however, and in April it was confirmed that Intel was shuttering the program. At the time we didn't know what would happen to everything Intel had developed, but North CEO and co-founder Stephen Lake confirmed to The Verge that the "technology portfolio" had been acquired by his company. That includes around 230 patents and patent applications, along with "technology and assets" developed by Intel.
It's not the first contact the two firms have had, mind. Intel Capital was actually a major investor in North, back when it was operating as Thalmic Labs and working on motion-tracking wearables. The VC division of the processor company led a $120m Series B funding round for Thalmic Labs.
While the patents and such cover "everything from new techniques, user interfaces, to ways to interact with the glasses," according to Lake, that's not to say the company hasn't added anything of its own. Intel's Vaunt patents will help swell North's portfolio to in excess of 650 by the end of the year, the CEO claims. While Vaunt's laser projection was monochrome, Focals has larger, full-color displays.
Still, Intel "did a lot of work in MEMs technology and the optics related to that" Lake says, making its efforts particularly useful – especially looking ahead to future iterations of Focals. That will include methods of control and interaction, too. North currently uses a joystick embedded in a wirelessly-connected ring, though also supports Amazon Alexa voice control.
North says the first Focals are set to begin shipping soon. As well as their not-insignificant price tag, the other hurdle in the way of buyers is the fact that the projection system needs to be individually tuned for each user. That currently requires the buyer visiting one of North's physical stores, currently in either Brooklyn, New York, or Toronto, Canada.
Update: While Focals and Vaunt may be similar, a North spokesperson tells us that the company's smart glasses were developed with proprietary technology, not on the basis of Intel's work. This is a patent acquisition that bolsters North's holding. We've updated the article accordingly.