Noon smart lighting replaces switches with OLED touchscreen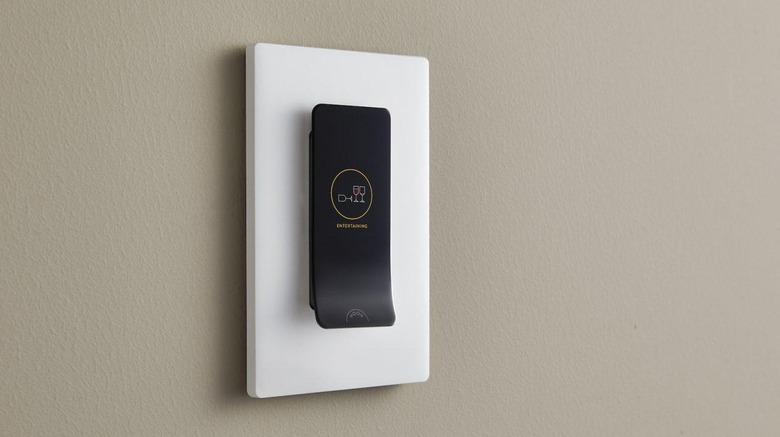 For most of us, the entry point to the smart home is connected lighting, and that's where startup Noon Home aims to make its mark. Rather than persuading people to switch out their bulbs for wireless versions, like Hue or LIFX, or the lamps themselves, Noon replaces the light switches with smart versions.
Noon isn't the first company to want you to ditch your dumb switches in favor of connected versions, of course. Belkin's WeMo has WiFi-connected options, while Lutron and Insteon have had models compatible with their own smart home systems for years. Where Noon differentiates itself, however, is in how it's set up and operated.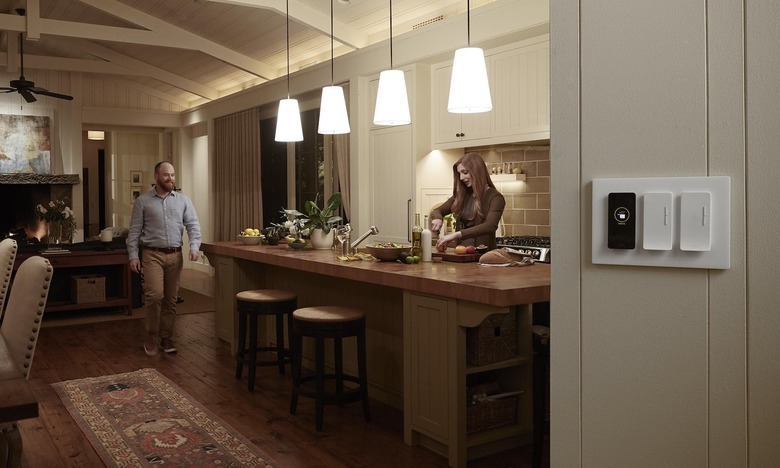 The goal is to bring what's called "layered lighting" to the average home. It's a term used by professional lighting designers, where different light zones and types of light are used to highlight areas depending on task or activity, delineate spaces, and generally make rooms feel more homely rather than evenly-illuminated boxes.
At its heart is the Noon Room Director switch, which replaces the master switch in the room. It's a slice of OLED touchscreen, and it communicates wirelessly with Extension Switches via Bluetooth Low Energy. As long as the different lights in your space are each equipped with an Extension Switch, the Room Director can manage them all.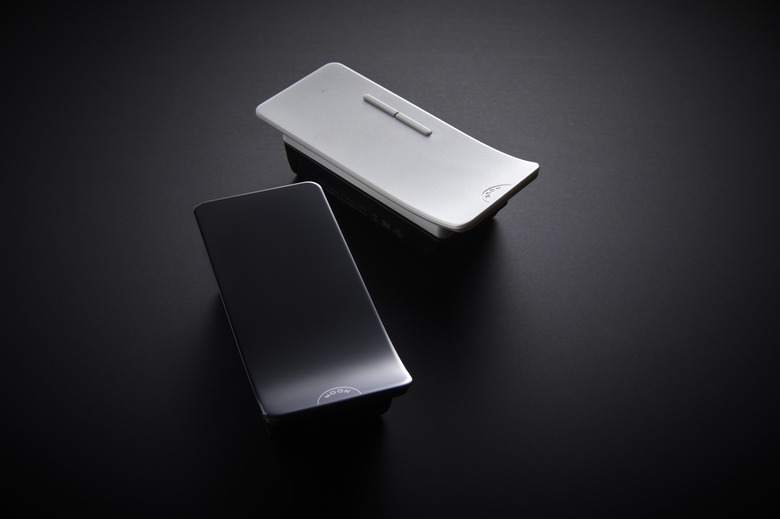 When you set the system up, Noon uses electrical currents and other factors to identify what type of bulb is being used in each fixture. According to the company, it can recognized dimmable and non-dimmable bulbs, incandescent, LED, CFL, and fluorescent, in addition to electronic low voltage (ELV) and magnetic low voltage (MLV) fixtures. In short, it means that even if you have a mixture of different light sources in a room, Noon can work with them all without running into odd problems with flickering or transformer buzzing.
Once identified, Noon automatically creates three lighting presets. Everyday is, as the name suggests, intended for everyday use, while Bright cranks up the brightness levels. Relax goes in the opposite direction, dimming things down for a cozier feel.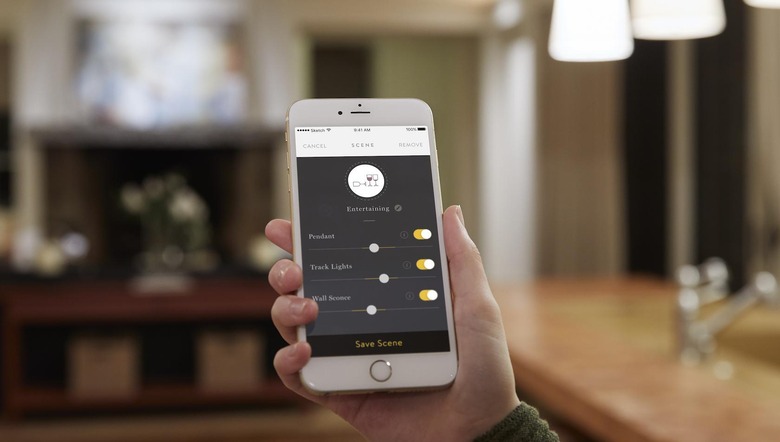 Custom scenes can be created, mixing the settings for all the available lights, and then accessed from either the Room Director's glass touchscreen or through the smartphone app. Alternatively there's support for Amazon Alexa, so if you have an Echo nearby you'll be able to ask for a lighting preset too.
There are some convenience and security features baked in as well. A night light turns on a very low level of lighting if the Room Director spots movement, for instance. Vacation Mode learns the typical patterns of the house's occupants, and plays those lighting settings back while you're away to make it look like someone is home.
It's not the first time we've seen a company try to replace the humble light switch with a touchscreen alternative. Wink's Relay, for instance, offers support for various apps, including summoning an Uber, while Brilliant revealed its own take on the idea earlier this year, with a system that can not only control lights but work as a video intercom and command other smart home tech like Sonos speakers.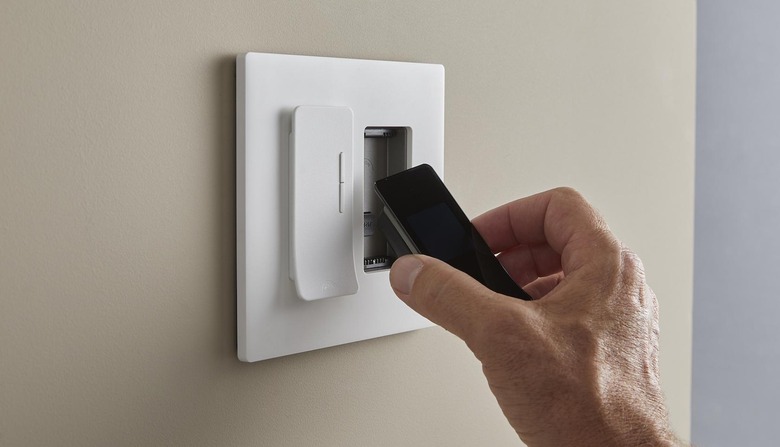 In contrast, Noon's system focuses resolutely on lighting, with no broader functionality. While that could seem like a missed opportunity, in fact it may be fairly sensible. People are familiar with light switches and how they operate, and attempts to add complexity could leave some users frustrated, especially if they're not the geeks in the house.
The downside to any system like this, mind, is that it requires some tinkering with your home's electrics. That can be a deal-breaker to those renting, and off-putting to people uncomfortable with DIY. Noon will offer professional installation via InstallerNet as a workaround.
A Noon Smart Lighting Starter Kit, containing a Room Director switch, two Extension Switches, and three wall plates, will be $399.99 from today. Extra Room Director switches are $199.99 apiece, while Extension Switches at $99.99. Professional installation starts at $149.99 for up to three switches, and then $20 for each subsequent one, though Noon is offering a limited time deal which brings it down to $49.99.
MORE Noon Home