Noon smart lighting control may offer Nest-like polish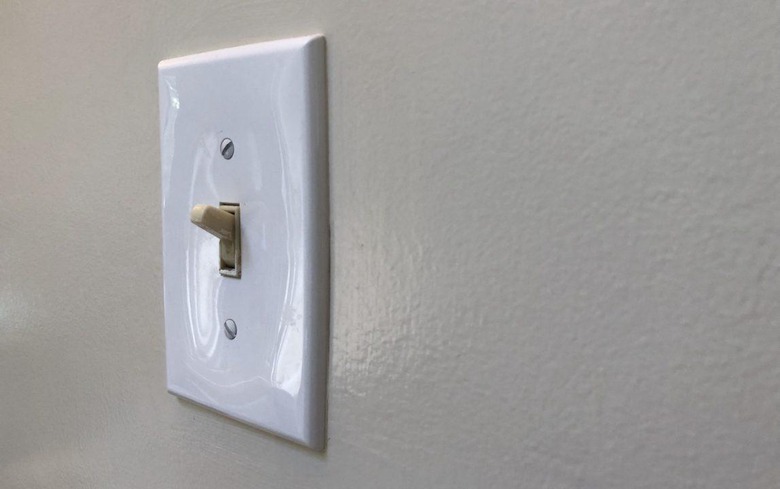 Looks like Hue, LIFX, and others will soon have some new smart lighting competition, with a former Nest exec preparing to launch a rival system of his own. Locoroll is the brainchild of Erik Charlton, formerly a member of the founding team at Nest and the company's head of business. It's been working for more than a year and a half on what appears to be smart dimmer switches for the connected home.
"Locoroll, currently in stealth mode, is creating products, software and services to transform how people experience and enjoy their homes," Charlton describes on his LinkedIn profile. The company was founded in January 2016 and – according to Stacey Higginbotham, who unearthed details on the project – has a healthy roster of people with smart home and IoT expertise. That includes former August CMO Kathy Sanders as head of marketing, along with luminaries from Fitbit and GoPro.
Locoroll – the website of which suggests that this is "not our real name" – isn't saying anything about what specific products it has in mind, but the FCC hasn't been quite so helpful. While a short-term confidentiality agreement, which runs until October 18, has withheld the juicier details like the users manual and test photos, we still have some labeling and test reports to go from. They, it turns out, spill plenty.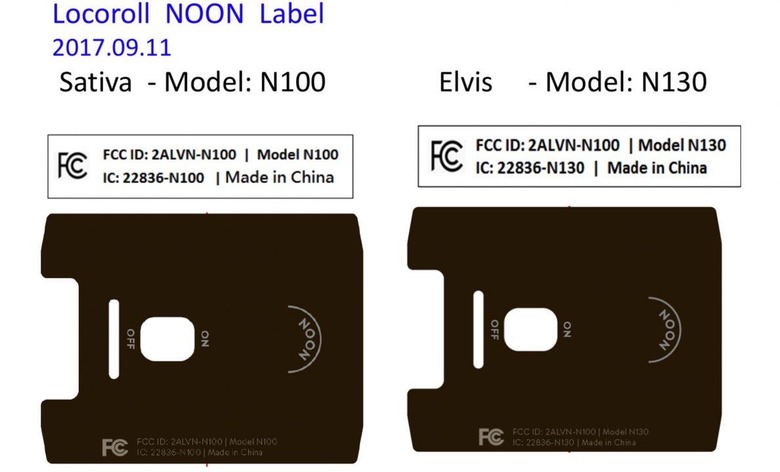 According to the filings, Locoroll will launch products under the Noon brand. The first device is a smart dimmer switch which will include WiFi b/g/n and Bluetooth 4.0 – in fact, there appears to be two versions of it. One, with product code N100, is codenamed "Sativa", while the other, N130, is codenamed "Elvis".
Exactly what they'll do beyond dimming, and what form-factor they'll have, is unclear. However, there are a few possibilities. Higginbotham speculates that Noon will use a combination of machine learning and artificial intelligence to figure out typical lighting patterns and react accordingly, in addition to Bluetooth-based presence detection.
Assuming Noon's switches are intended to replace existing lighting controls in a room, that presents both challenges and advantages. On the one hand, a product of that sort needs to be compelling enough to persuade would-be owners to go to the effort of shutting off the power in their home and switching out their "dumb" switches for the smarter upgrades. That could dissuade those averse to DIY or who are renting.
At the same time, wired-in controls have a number of benefits versus less their battery-powered counterparts, not least that they can rely on permanent power. They don't have the same considerations of efficiency that a mobile device with limited onboard battery suffers from, and they can often be larger, too. Not to be overlooked is the mental familiarity users have with the location of a physical light switch on the wall when they enter a room, too: that muscle-memory can make installed controls more approachable.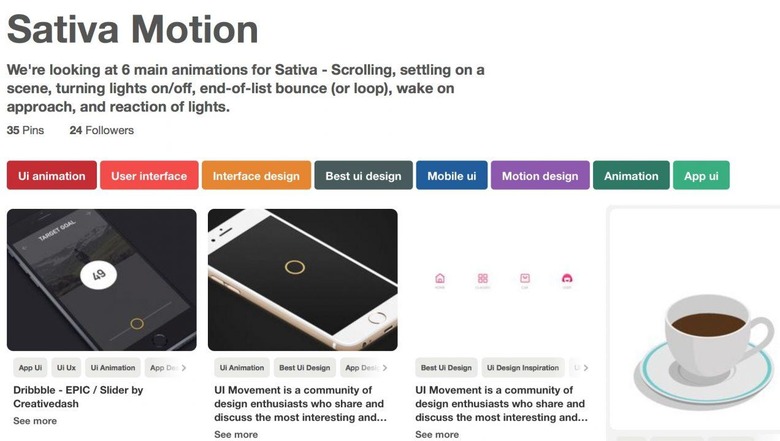 What might Noon actually offer? It's hard to tell, but it's notable that, on a Pinterest board apparently by WOKE Studio founder Afshin Mehin, there's mention of Sativa lighting control. "We're looking at 6 main animations for Sativa," the board description reads, "Scrolling, settling on a scene, turning lights on/off, end-of-list bounce (or loop), wake on approach, and reaction of lights."
It's unclear whether Noon is working with WOKE – the "Sativa" name seems unlikely to be a coincidence, but stranger things have happened – but a touchscreen controller would certainly offer some interesting possibilities for a modern connected home. We've seen others attempt such a thing – Brilliant, for instance, has a more complex panel which also packs in Sonos control among other things, while Wink has its Relay – though none has managed to break the consumer market yet. If Charlton can bring some Nest approachability with Noon, it could be a tipping point to help bring the IoT out of the realm of smart home geeks.
[Updated to reflect that Charlton was a member of Nest's founding team, though not officially a founder]
MORE Locoroll