Nook Tablet teardown reveals insides just as clean as the out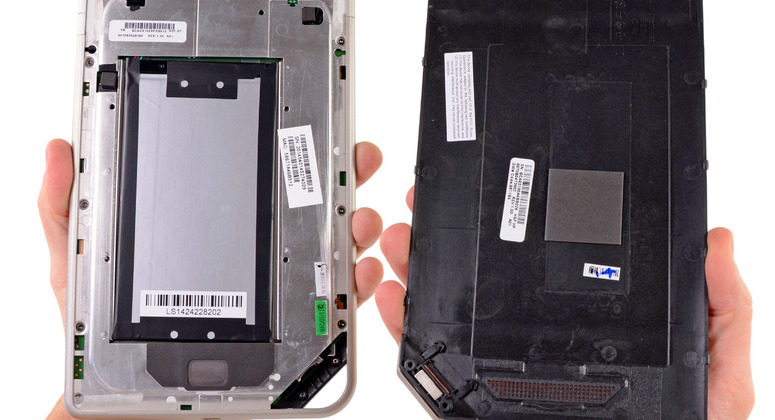 This past month or so we've seen heavy coverage of several smaller-sized tablets bent on providing users with no less than a full cloud-based media experience, the most recognizable of which is the brand new Nook Tablet – and today we get to see right down deep into its guts! The fine bust-up team at ifixit have done it again with the next-generation Barnes & Noble reader device, this one the direct decedent of the NOOK Color, a device we spent a full week reviewing piece by piece when it was revealed last year at around this time. Now with the Nook Tablet popping up in stores just in time for the holiday season 2011, what better way to celebrate than chopping it to pieces?
What the folks at ifixit seem the most interested in here in this teardown they've done is actually one of the features you can see plainly from the outside: the carabiner clip. This little loop is one of the most unique features on the device, it meant to "represent a turning page" as we were told by Barnes and Noble back when the NOOK Color was released, both of these devices having essentially the same body when viewed from afar. Inside of course there's a 1GHz dual-core processor and 1GB of RAM here in the Tablet, 16GB of internal storage and availability of 32GB more via the microSD card slot behind the clip. NOTE here though if you've not heard it before: only 12GB of the internal storage is usable by you, and only 1GB can be used by non-B&N content. Your external microSD can house all of whatever you like.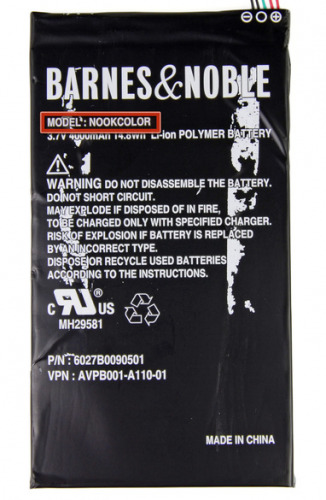 Inside the device can be found a massive 4000mAh battery which boasts 11.5 hours of reading time here for the Nook Tablet but whose name suggests NOOKCOLOR. Don't be deceived though, citizens, this is more than likely simply because the battery providers probably had the batteries made before Barnes & Noble decided on the new "Tablet" name. Also inside you'll find SanDisk is providing the 16GB of internal memory, Texas Instruments provides power management IC, audio at 1.3 W on a Class-D speaker amp, and the TI LVDS83B FlatLink 10-135 MHz Transmitter.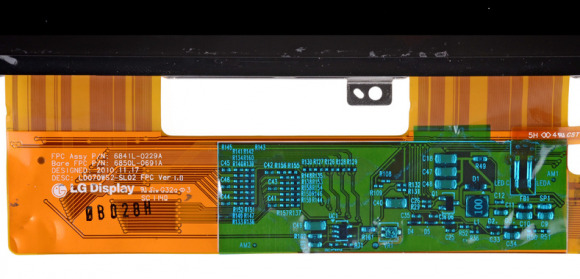 You'll find a FocalTech FT5406EE8 Capacitive Touch Panel Controller, display made by LG, this display being a 7-inch IPS display running at 1024 x 600 pixels and producing 16 million colors. This is essentially the same as this tablet's biggest competitor with the same sized screen.
[via ifixit]