Nokia's CTO swap could be its turning point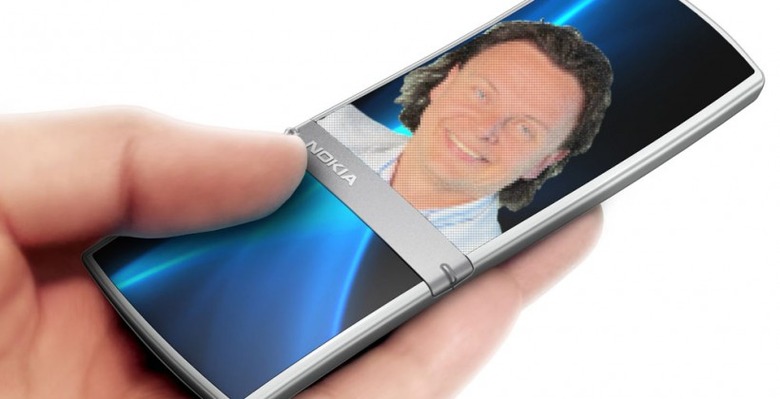 The decision to make Henry Tirri Nokia's new Chief Technology Officer is arguably more important for the company's future than its deal with Microsoft over Windows Phone. Executive-level shuffles aren't often worth much more than a casual footnote, but Tirri's promotion – in the context of Nokia's fading star in the smartphone league – could prove a legitimate turning point for the Finns. Tirri could well be the vital link between Nokia's flourishing imagination and its floundering production.
Nokia's R&D (research and development) spend has always been huge. In 2010 it pumped $3.9bn into R&D, according to Bernstein Research figures, double RIM's investment and far, far greater than Apple's. I've been lucky enough to spend time with the company's researchers at various Nokia events over the past few years, and have always come away with the impression that there are some seriously clever people working on projects there.
The problem Nokia has had is in getting those clever people, and the clever ideas they come up with, through the strata of management and into shipping devices and services. In the oftentimes startling Bloomberg piece going behind the scenes at the Finnish firm, several current and past employees cited difficulties in having their brainwaves recognized, with Nokia and Nokians instead mired in their own inter-departmental rivalries and the intricacies of the existing roadmap.
From the outside, then, would-be buyers saw sparks of genius – the great camera of the N8, for instance, or Nokia's wholesale adoption of pentaband UMTS radios – packaged into mundane devices. Symbian may not have been the dreary OS that many painted it as, but Nokia did little beyond dressing up the iconography to show us anything different. Meanwhile, Nokia Research was producing legitimately interesting ideas at a rate of knots.
Take the Linked Internet UI Concept that we wrote about all the way back in 2009. Designed to better handle the torrent of social networking updates on mobile devices – filtering the intrusions and flagging the essentials – the system could build contextual links between content, using identity, geolocation and other factors, as well as learn from the user's own habits to predict what they'd want to be alerted to and what could wait until they were back at the desktop. In the meantime we've seen Facebook and Twitter erupt, Google+ enter the fray to compete for our attention, and no real attempt – bar unified alert lists – for smartphones to handle social networking in a more intelligent way.
It's not the only thing to impress us. Nokia demonstrated ad-hoc peer-to-peer networking with its Instant Community system, polished enough even in its R&D state to be connection agnostic, while the company was experimenting with augmented reality back in 2006 when Helio's "Buddy Beacon" was the height of location-based cleverness. All we've seen arrive on commercial devices, however, have been dribs and drabs of watered-down innovation. Nokia Bots, which promised to take away the hassle of switching profiles, alarms and shortcuts by learning from user behavior, was a pale reflection of the Linked Internet UI Concept's prescience.
The hope, now, is that by elevating the former Nokia Research chief to the broader role of Chief Technology Officer, some of that off-kilter thinking may make it out of back-room demonstrations and into shipping phones. Nokia CEO Stephen Elop seems to recognize the need to distill some of that imagination if the company is to succeed; back in June, he said he'd "taken off the handcuffs" among the Nokia "New Disruptions" skunkworks, with the goal of discovering "that next big thing that blows away Apple, Android, and everything we're doing with Microsoft right now and makes it irrelevant – all of it."
"In his new role," Elop now says, "Henry will have the opportunity to make a greater impact and set the course for Nokia and our role in the mobile industry." For the company's sake, let's hope he manages to persuade Nokia – and its new Microsoft collaborators – that research should be seen and not just heard.