Nokia admits MeeGo was false hope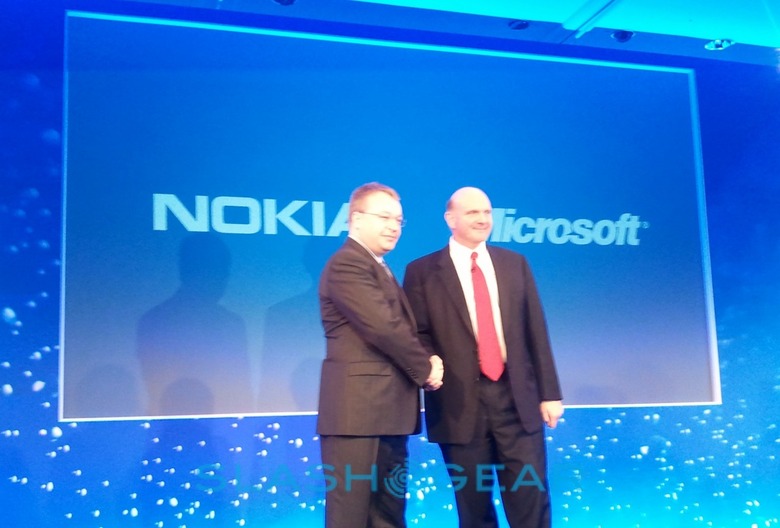 Nokia's fall from cellular grace, decision to abandon Symbian and contentious shift to Windows Phone is still a touchy topic, especially for loyal Nokia fans frustrated by how MeeGo was marginalized in favor of the Microsoft platform. Listen to CEO Stephen Elop and key members of the Nokia team, however, and it seems MeeGo was never near being the salvation the company needed. In a lengthy Bloomberg piece on the company and its new CEO, the stand-out message is one of speed: at its previous rate there would have been a mere three MeeGo devices by 2014, but now, in less than three months since announcing the Microsoft partnership, Elop has "got a working Windows Phone in my pocket now ... we're moving at a speed that's faster than Nokia has ever moved before."
Part of that pace, Elop says, is about encouraging Nokia staff to look outside the company's own portfolio. In his first big speech to employees on joining Nokia, he asked how many were using Android or iPhone handsets and, when only a minority admitted they were, told them "that upsets me—not because some of you are using iPhones, but because only a small number of people are using iPhones. I'd rather people have the intellectual curiosity to understand what we're up against." In meetings, remaining thoughtfully quiet is no longer an option; "I've heard my colleagues speak more in the last four months than in the last 10 years" reckons Mary McDowell, head of Nokia's low-end device division.
At its current pace, Nokia was on track to introduce only three MeeGo-driven models before 2014—far too slow to keep the company in the game. Elop tried to call Oistämö, but his phone battery was dead. "He must have been trying an Android phone that day," says Elop. When they finally spoke late on Jan. 4, "It was truly an oh-s–t moment—and really, really painful to realize where we were," says Oistämö. Months later, Oistämö still struggles to hold back tears. "MeeGo had been the collective hope of the company," he says, "and we'd come to the conclusion that the emperor had no clothes. It's not a nice thing."
The Nokia spirit of innovation – some of which was being channeled into MeeGo, some sitting on engineers' desks frozen out by the politicized environment within Nokia – has been harnessed for the "New Disruptions" skunkworks. Based around teams in Helsinki and Silicon Valley that are staffed with ex-Symbian and MeeGo talent, the project began in 2009 when Nokia engaged a group of open source evangelists to come up with entirely new devices. As Elop puts it, their goal is to "find that next big thing that blows away Apple, Android, and everything we're doing with Microsoft right now and makes it irrelevant—all of it. So go for it, without having to worry about saving Nokia's rear end in the next 12 months. I've taken off the handcuffs."
As for rumors of a $19bn Microsoft buy-out of Nokia's phone business, Elop is dismissive. "The way to think about this is that Nokia's business extends way beyond the smartphone business that is the basis of our relationship," he claims, and that "acquisition was never a topic of conversation" between himself and Microsoft CEO Steve Ballmer. The draw toward Android, meanwhile, was soured when Google refused to allow the concessions around control that Microsoft would permit Nokia over Windows Phone.