Nokia unveils Symbian Belle on three new phones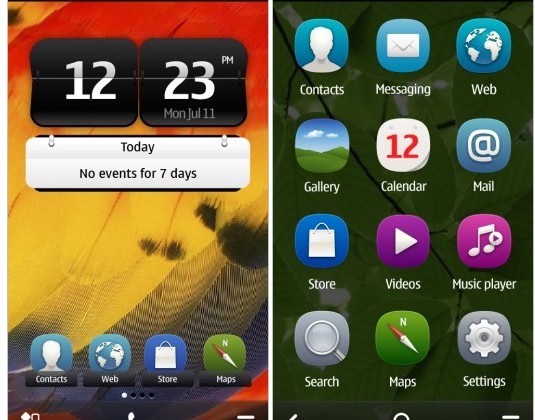 After teasing Symbian Belle with a countdown on Monday, Nokia has indeed unveiled the latest Symbian update today along with three new smartphones. The Nokia 600, 700, and 701 will all be powered by Symbian Belle, which now provides more customization, resizeable live widgets, and new apps that take advantage of an integrated NFC chip.
Some of the changes you will find in Symbian Belle are similar to what was rumored before as being being akin to the MeeGo-Harmattan UI. This latest update features up to six home screens and has an improved status bar with a pull down tab that displays missed calls, messages, and settings. The navigation and options bar at the bottom of the screen also sport a new modern look, similar to what was first seen on the Nokia N9.
Symbian Belle offers a more informative lock screen that displays missed calls, messages, and more. The new resizable widgets can be rearranged to create a fully customized set of home screens and there are also new "Toggle" widgets for tasks like switching on Bluetooth. Visual multitasking lets you flick between larger live images of your open apps to see what's going on at a glance, again, much like the swipe feature we've seen demonstrated on the N9.
Nokia 701
The first of the three new Symbian Belle handsets is the Nokia 701, which is touted to have the brightest screen in the world, using a 3.5-inch IPS LCD display with ClearBlack technology. The design is based on the Nokia C7-00, but it has an upgraded 1GHz processor. It also features an 8-megapixel rear-facing camera with dual-LED flash, a front-facing camera for video calling, NFC, and 8GB internal memory expandable with a microSD up to 32GB. Priced at 290 euro or about $420.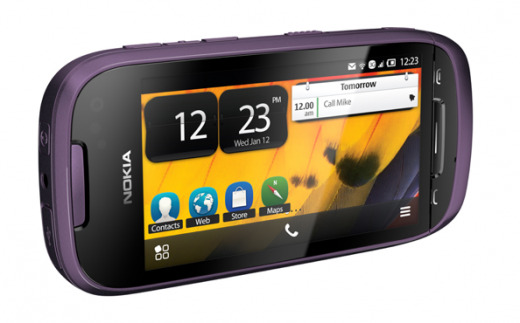 Nokia 700
The Nokia 700 is touted as the smallest touchscreen smartphone on the market, measuring just 110 x 50.7 x 9.7mm and weighing 96g. It has a 1GHz processor, 3.2-inch AMOLED screen, and battery life of up to 7.4 hours talk-time or up to 465 hours standby. It has a 5-megapixel rear-facing camera with LED flash, NFC, and 2GB internal storage expandable with microSD. Priced at 270 euros or about $390.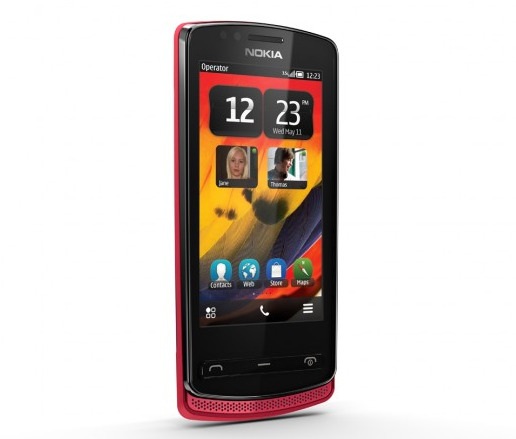 Nokia 600
The Nokia 600 is an all-in-one media phone sporting super load speaker and comes preloaded with Angry Birds and Fruit Ninja. It has a 3.2-inch 640x360 display, A-GPS, accelerometer, and magnetometer and runs on a 1GHz processor. Priced at 180 euros or about $260.