Nokia to return to smartphones in 2017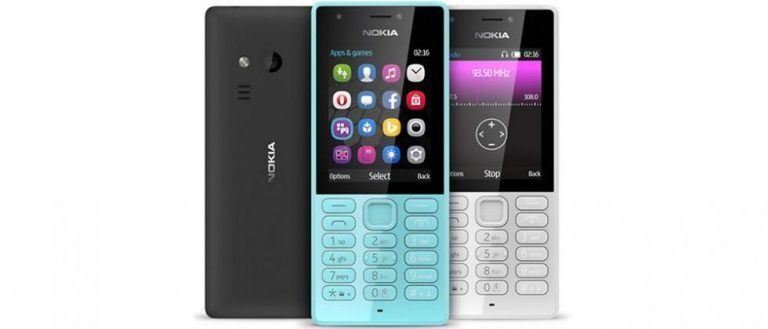 Nokia was the biggest name in mobile phones before the smartphone generation really kicked in. The firm had a hard time competing with Android devices from Samsung and iOS devices from Apple and eventually vacated the smartphone realm altogether and focused on feature phones. With feature phones being all but dead today in the face of decent low cost smartphones, Nokia wants back in the game.
An official slide from the Nokia Capital Markets Day presentation has surfaced that outlines the plans Nokia has for 2016, 2017, and 2018. While there are multiple projects planned for 2017, the big thing on the slide is titled "Nokia band's return to smartphones." Nokia Android smartphones are expected to land in Q2 2017 and that launch window was confirmed previously by a Microsoft executive.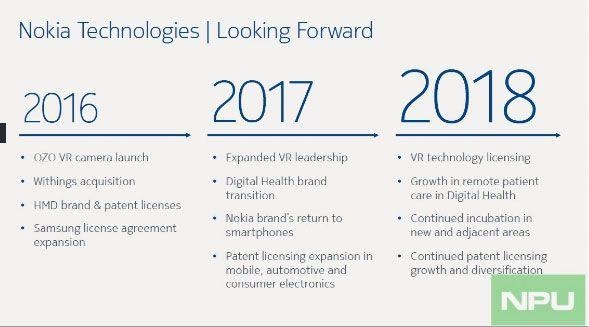 Nokia will be on hand at MWC 2017, which seems the likely spot for the company to roll out its new Android devices. The real question that we all want an answer to is will the new Nokia Android phones be appealing or more of the blah that Nokia tried to peddle in the past. One of the devices we expect to launch from Nokia when it re-enters the smartphone market is the Nokia D1C.
That D1C device has turned up on AnTutu and Geekbench. While it was initially thought to be a smartphone, later speculation suggested that it might actually be an Android tablet.
Other rumors have hinted at a couple of high-end Android devices coming with Android Nougat as the OS. That Nokia D1C is expected to be a mid-range device. Here's hoping Nokia comes back to the smartphone realm with an appealing device that stands on its own merits against the competition, not a "me too" device that it expects to sell based on the Nokia name.
SOURCE: Nokia