Nokia D1C Might Be An Android Tablet After All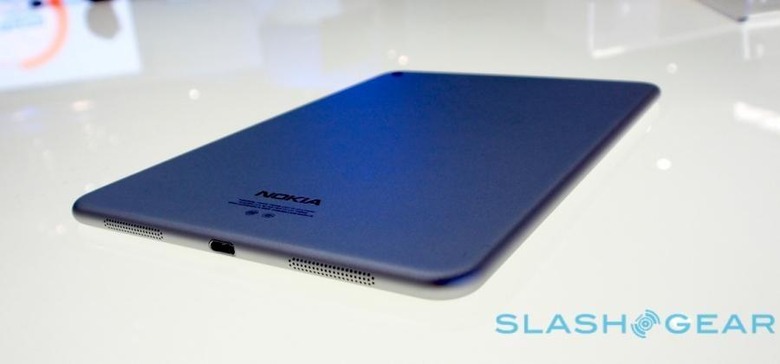 If you've been waiting for a new Nokia Android smartphone, whether out of loyalty or out of curiosity, you might have to wait a bit longer. The Nokia D1C, believed to be the company's first smartphone after selling its mobile business to Microsoft, might not actually be a smartphone. According to a Geekbench entry, it is going to be a rather large 13.8-inch Android 7.0 tablet instead. And while it confirms specs we've heard of so far, this combination actually makes even less sense.
That Nokia would choose a tablet, an extra large tablet at that, to be its "return to mobile market" entry is a puzzling idea. Historically speaking, Nokia has had worse luck with tablets than it did with smartphones. The Star Trek-like "Internet Tablets" gained a following but were a commercial flop. Let's not even talk about the one and only Windows RT Lumia tablet. Even the Nokia N1, which, by all means, was a respectable Android slate, didn't exactly leave a dent in the market.
And yet it seems, in typical Nokia stubbornness, that is exactly what it'll be doing, if this GFXBench listing is actually on the mark. It lists the Nokia D1C with a 13.8-inch 1920x1080 Full HD screen. That translates to a very large tablet with a slow pixel density.
The rest of the specs are no better either, save for the 3 GB of RAM. Confirming the AnTuTu sighting earlier, the D1C is reported to have a 1.4 GHz octa-core Qualcomm Snapdragon 430, the company's lower mid-range chip. There's also 16 GB for storage, actually only 9 GB left for the user. Curiously, there's a 16 megapixel rear camera and 8 megapixel front camera.
The mix of hardware is hardly unique but also hardly ideal. It definitely doesn't sound like a former glorious giant like Nokia would use as its "best foot forward" device to show that it still has what it takes to play in the mobile device race. Especially considering how the Android tablet market is in dire straits and in dire need of a champion, Nokia's safe play might turn out to be not safe at all.
VIA: Nokia Poweruser