Nokia D1C Android smartphone appears on AnTuTu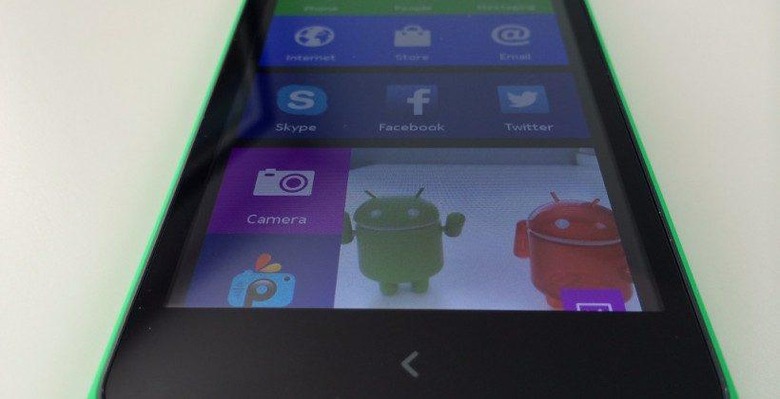 Benchmarking sites like AnTuTu, Geekbench, and GFXBench are technically used for, well, benchmarking smartphones. Lately, however, they have also taken on a second role: leaking new devices. Like this recent sighting of a certain Android smartphone made by none other than Nokia itself. The device, which bears a model number D1C, represents a repressed collective interest in seeing the former giant now underdog return to the market. Given how the Android market seems to be in a bit of a mess, that does sound like the perfect time.
Except that this Nokia D1C is anything but a "flagship killer". Perhaps burned by its not so successful foray into the Android mobile market, both with the Nokia X smartphone as well as the Nokia N1 tablet, it doesn't seem to be ready to go all out again just yet.
Instead, the Nokia D1C is going to be a "lower" mid range Android smartphone. "Lower" because of an 1.4 Hz octa-core Qualcomm Snapdragon 430 running inside. At the same time, it still has 3 GB of RAM, 32 GB of storage, and a 1080p screen. There's a 13 megapixel rear camera, which doesn't really say much about the capabilities of the sensor, and an 8 megapixel front shooter.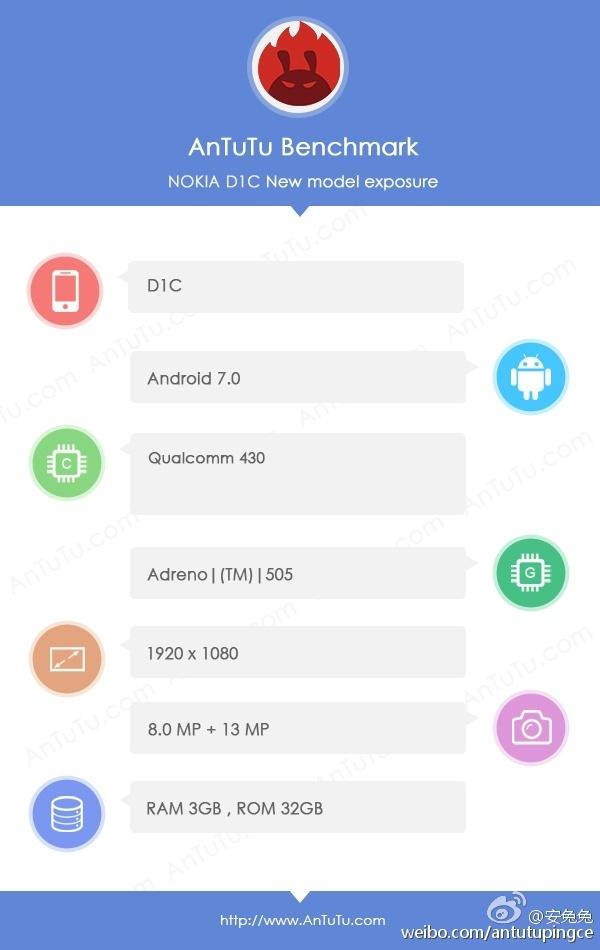 The AnTuTu page doesn't list the smartphone's size, but it's not hard to imagine it'll be somewhere in between 5 to 5.5 inches. Any larger and the pixel density suffers greatly. Interestingly, AnTuTu also notes that the Nokia D1C runs Android 7.0, hinting that a launch is still a good few months away. Perhaps at CES or MWC next year.
Nokia hasn't really made it a secret that it intends to return to the smartphone market after it is liberated from restrictions imposed by its agreement with Microsoft. The real question is whether Nokia will have anything to offer, other than the clout of its brand, in today's market, especially in a mid-range smartphone market that is becoming increasingly Chinese territory.
VIA: Weibo