Nokia tablet clears FCC with Verizon and AT&T LTE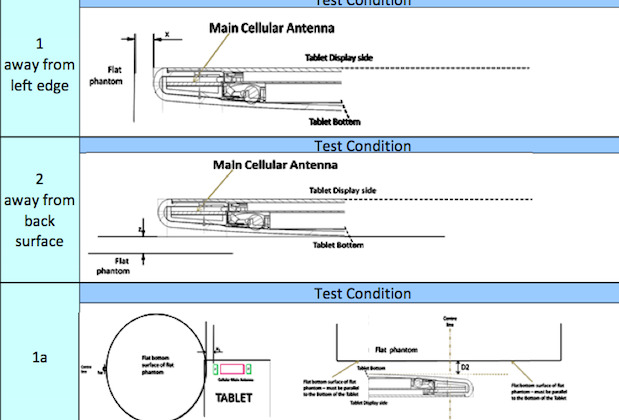 Nokia's much-rumored tablet has appeared at the FCC undergoing LTE testing, with the Finnish company almost completely squeezing out references to the form factor of what's expected to be a Windows RT based machine. Listed as the Nokia RX-114, the device makes no mention of its design until the final page, when it's outed as a tablet. It's expected to be among a rumored six new devices to be shown off for the first time on October 22nd
Details on the slate, at least from this FCC filing, are unclear. However, the agency has put its wireless radios through the usual test processes, confirming which types of cellular connectivity – and which bands are supported – are present.
It's a reasonably full house, too, with LTE bands 2, 4, 5, 13, and 17 all included, making for 4G compatibility with both Verizon and AT&T's networks, not to mention T-Mobile USA. There's also HSPA+ and GSM/EDGE for areas without LTE service.
Untested, of course, are the other hardware specifications, though recent leaks have given us something to expect on that front, too. The Nokia RX-114 is said to run Windows RT on Qualcomm's quadcore Snapdragon 800 processor, complete with Adreno 330 graphics.
That's the word from previous leaked benchmarks, which also used the codename RX-114 for the tablet. Other testing results, for Bluetooth 4.0 compatibility, tipped a second name, the Nokia RM-114; earlier leaks have dubbed the device "Sirius".
Nokia's tablet will be one of the few to use Windows RT, which Microsoft has struggled to make appealing for OEMs after the underwhelming sales performance of the original Surface, and ongoing confusion among consumers as to the differences and similarities between RT and full Windows 8. Last week Microsoft revealed the successor to the Surface, the Surface 2, running NVIDIA's latest Tegra 4 chipset.
VIA Engadget