Nokia smartphone chief teases Lytro-style "computational photography" up next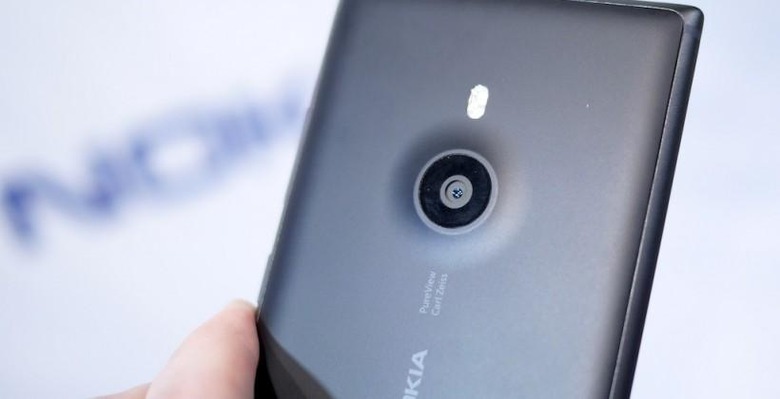 Nokia's push to differentiate its Lumia smartphones with PureView camera technology will see "computational imaging" – where shots can be tweaked and modified thanks to clever lens tech – come to the fore, smart devices chief Jo Harlow has teased. "Being able to capture even more data [is an area of exploration]" Harlow told DNA, "data you cannot even see with the human eye that you can only see by actually going back to the picture and being able to do things with them." The comments are already being seen as further evidence that array cameras from Nokia-invested Pelican Imaging could show up in Lumia devices sooner rather than later.
Pelican's system uses 25 lenses and sensors clustered into one block, the results from which can be combined into an image that allows for post-processing from the raw data. That can mean Lytro-style changes in focus, where the focal point of a shot can be altered without demanding that a new image be taken.
Pelican Imaging sensor technology overview:
Alternatively, 3D effects can be introduced, or elements of the image digitally excised without any loss in quality. The Pelican investment joined Nokia's existing holding in InVisage Technologies, which uses quantum-dot sensors for a fourfold increase in light sensitivity.
Holding back deployment of technology like that Pelican has developed has been the processing power of mobile devices, something both Pelican and Harlow agree is gradually becoming less of an issue. The camera array company's CEO suggested the first phones to use the tech – not necessarily from Nokia, however – are due to reach the market in 2014, in part because mobile CPU/GPU capabilities can now support that degree of data crunching.
"I think that is a key challenge to bring to the smartphone because computational imagine or computational photography requires computational power" Harlow suggested. "That was one of the limitations in bringing that kind of experiences on a smartphone. Changes in the processing capabilities of smartphones opens it up as an area of exploration."
Nokia isn't waiting until it has 25 cameras on the back of every phone before it tries to coax more out of mobile photography, however. The company's most recent smartphone, the Lumia 925, debuts the new version of the company's Smart Camera app, which includes features like object-removal, combining elements from multiple images into a single frame, and tweaking the background of images to increase the sense of movement in them.
Nokia Smart Camera demo on the Lumia 925:
As we found during our hands-on with the Lumia 925, there's still some work to go in finessing the processing experience. Still, it's an example of how the company is doing more than simply bringing extremely high sensor resolution – such as on the 41-megapixel Nokia 808 – under the PureView umbrella.
Instead, there'll be a focus on photography as a whole and how Nokia can position its devices as the best-performing camera-phones on the market. That will require consumer education as to what makes a good picture, Harlow conceded when we spoke to her at the Lumia 925 launch earlier this month, but will benefit from goodwill upgrade gestures such as bringing the bulk of the new Smart Camera technologies to the existing Lumia Windows Phone 8 range.
VIA: My Nokia Blog; BGR India