Pelican 16-lens array camera arriving in smartphones in 2014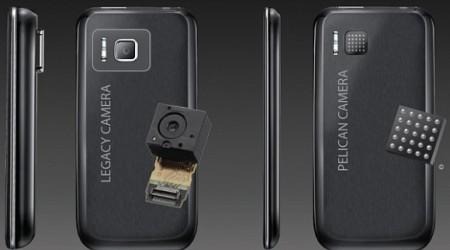 After investing in Pelican's array camera technology a couple days ago, it looks like Nokia is on the fast track to add the tech to their smartphones by as early as next year. Pelican CEO Chris Pickett has revealed that the company's 16-lens array camera is currently be tested and will make an appearance on at least one smartphone that will release in 2014.Engadget speculates that a deal between Nokia and Pelican has already been signed, since a new device can take months of testing before it's ready to be revealed, which means that a phone with Pelican's array camera could be close to being done, or even already in its testing phases.
Pelican's array camera uses a 4x4 grid of 16 lenses total. Each lens in the array captures a single color, which would be either red, blue, or green. This means that photos would have much less noise than traditional camera, since there would be no interference like there would be when capturing all three colors in the same plain.
Plus, since the 16 lens would take a photo of a subject at just slightly different angles, the images would contain a 3D component as well, which can be processed in specialized Pelican software and combine all 16 images into one single JPEG for regular use. This kind of technology would be the first for a smartphone camera, and could possibly put the 41MP Nokia 808 PureView to shame.
[via Engadget]