Nokia "Sea Ray" Windows Phone Caught On Video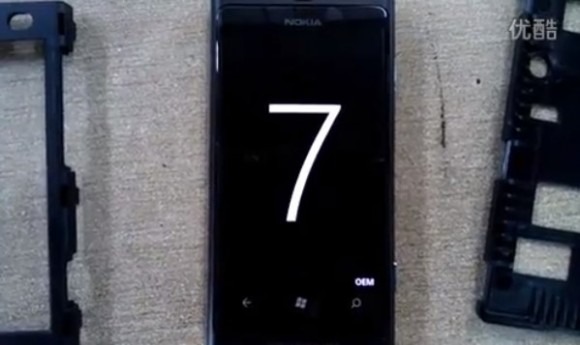 Nokia's "Sea Ray" Windows Phone smartphone has leaked again, turning up in a Chinese video complete with an overview of the casing design – still very similar to the Nokia N9 - and some brief pre-release play. First shown in a leaked presentation by Nokia CEO Stephen Elop late last month, the Sea Ray phone now shows off its touch-sensitive buttons and, around the edges, its various ports.
In the video – found by WPXAP and then re-uploaded by iluvwp - the handset is initially clad in some sort of test chassis, which bears a resemblance to previous Nokia casings we've seen where the company wants to disguise the device itself. Underneath is the slender Sea Ray itself, with volume and a camera button on the side, the capacitive back/Start/search buttons under the display and, on the top edge and covered by a plastic flap, a microUSB port.
That's obviously a similar design to what we've already seen on the N9, though we still aren't clear on what's inside the Sea Ray. Nokia used a Texas Instruments OMAP 3630 processor for the MeeGo N9 handset, but Microsoft has agreed an exclusive partnership with Qualcomm for Windows Phone chipsets.
The software is only shown briefly, with more time spent on a boot screen that swaps between an oversized "7" – obviously an OS reference – and a "Q" which is likely to be a placeholder for carrier customization. Nokia is still saying very little about its Windows Phone ambitions, beyond plans to have the first devices on the market by the end of 2011.
[via This is my next]