Nokia N950 arriving with MeeGo developers now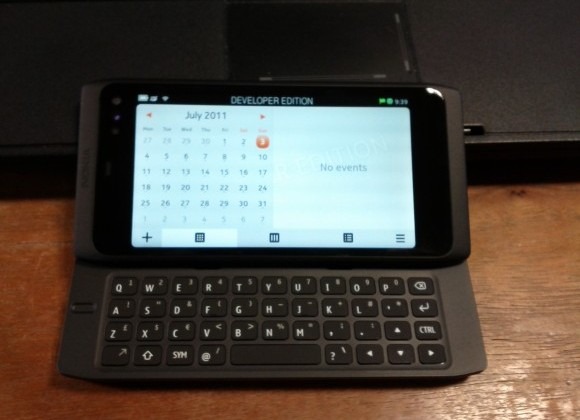 It seems that the first Nokia N950 units are reaching developers, only days after the MeeGo smartphone was officially announced. Stockholm-based Bambuser, which develops an interactive video streaming service, took to Twitter to confirm their new QWERTY toy had arrived.
Bambuser already offers a version of their streaming video app for Maemo 5 (as well as Android, iOS, bada, various Symbian releases and Windows Mobile) and that existing focus looks to have earned them the N950 on this occasion. Nokia has previously confirmed that the N950 will be distributed by invitation-only, rather than put up for general sale. The handset will be supplied with no warranty and no service support.
Specification-wise, the N950 has a 4-inch TFT LCD display rather than the Nokia N9's 3.9-inch AMOLED panel, and of course adds in a physical QWERTY keyboard rather than being all-touch. More on the specs – and differences – here. As for the N9, that's expected to go on sale to consumers in Sweden on September 23; availability elsewhere is yet to be confirmed.
[Thanks Steve!]