Nokia N900 Rover Gets Official Snapshot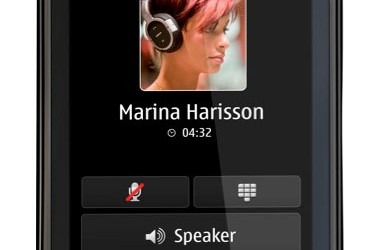 There's been plenty of images of the Nokia N900, or Rover if you prefer, up until this moment in time, but most of them just seemed to lack that "official" flare. That kind of picture that we all look for, especially when it comes to the alternative "blurry" cam photos. And here we have the official photo of the Nokia internet tablet, which is slated to have an official release date next week, during Nokia World. But, here's the image we've been waiting for, minus a full keyboard, but it does show some awesome headphones.
As we've mentioned before, Nokia World is coming up next week, and this is where it's pretty much official that the N900 will be shown off in plenty, and then hopefully garnished with a release date and other details pertaining to how people can get their hands on it. What we do know is that the screen is roughly 3.5-inches, it comes with GPS, an accelerometer, a 5-megapixel camera, and 32GB of on board memory.
There's only so much to go over here, but that won't be the case for much longer. Nokia World is just around the corner, and with it comes the Rover, which will hopefully show off a lot of different things. Things that consumers like, and will want to buy.
[via BeGeek]