Nokia N9 "Lannku" Maemo 6 smartphone due June 21

Nokia's new Maemo 6 device tipped for unveil tomorrow looks set to be the Nokia N9 "Lannku", according to some digging in the company's homepage. Buried in the Nokia Vietnam source is mention of the new handset linked to the June 21 event at Nokia Connection tomorrow, members of the Maemo forums spotted, expected to be a niche handset and the only one running the OS this year.
Nokia Connection coincides with CommunicAsia 2011, and so far details on the N9 "Lannku" are scarce. According to Tinhte – translated here – it will be a slimline, all-touch device (rather than the QWERTY-toting aluminum slider seen in previous leaks) with only power and volume buttons. Pricing in Vietnam is expected to be under the equivalent of $624 unlocked and SIM-free when it arrives this fall.
Talk of a large-screen Maemo 6 device goes all the way back to early 2010, where a 4-inch handset was tipped. The successor to the Nokia N900, itself a niche model targeted primarily at open-source developers, it's expected to launch in addition to the single MeeGo smartphone which Nokia has promised for 2011.
Nokia's splintered platform strategy has been left confusing thanks to the company's decision not to follow MeeGo (a merge of Maemo and Intel's Moblin) for its high-end strategy and instead use Windows Phone. MeeGo has been relegated to the Nokia labs, a small-scale experimental platform to examine future disruptive technologies, while the first Nokia Windows Phone handsets are expected in Q4 this year.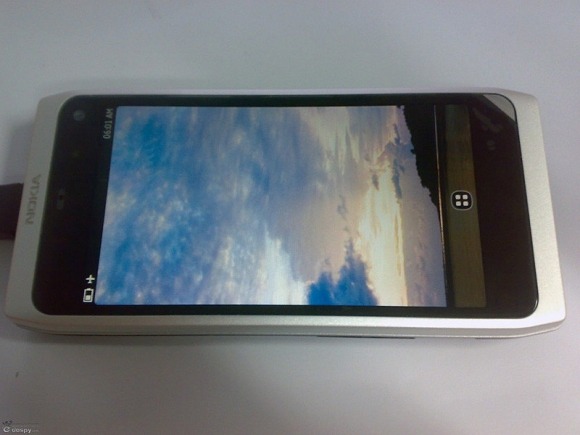 [via HDBlog]