Nokia 4-inch Maemo/MeeGo smartphone due 2H 2011?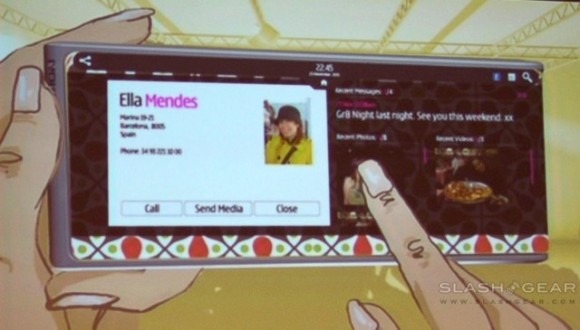 Larger-screened Nokia devices – whether smartphones or tablets – seem to be rumor of the month, with the latest whisperings concerning a new "entry level" 4-inch or larger smartphone.  According to Chinese paper Commercial Times, Compal are building a Maemo-based handset for Nokia which isn't expected to launch until the second half of 2011.
The report suggests that the device – which is said to have a display 4-inches or larger – is based on a Qualcomm 7000-series chipset.  That most likely would mean a Snapdragon family SoC, but counts out Qualcomm's upcoming dual-core 1.5GHz MSM8x72.
Still, the 7000-series does still have the OpenGL ES 2.0 graphics support that was name-checked by games developer Fishlabs, when they confirmed they were working on a large-screen title for the Finns.  We're presuming that while the original report mentions Maemo, the device will run the MeeGo collaborative OS that Nokia have partnered with Intel to produce.