Nokia N9 Due September 19 In Switzerland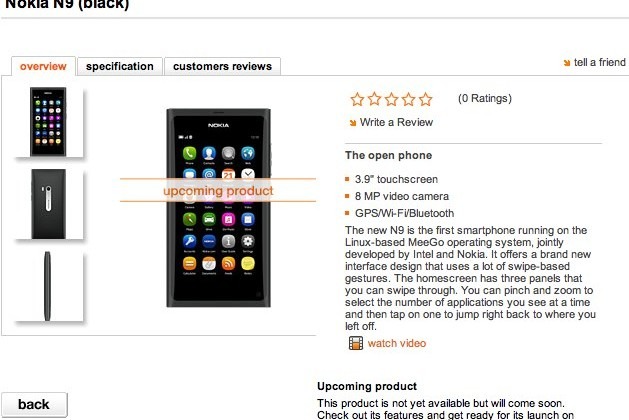 The Nokia N9 has been dated for its Swiss release, with carrier Orange confirming that the MeeGo smartphone is expected to go on sale on September 19. Pricing for the 3.9-inch touchscreen handset is yet to be announced, though the assumption is that it will be reasonably affordable on-contract.
The mid-September launch is a little earlier than previous dates we've heard. Sweden is expected to get the N9 on September 23 via carrier Three. So far, though, Nokia's usual stomping grounds – such as the UK, Germany and France – are yet to see any official dates, and the carriers are remaining quiet on the whole issue.
In fact, some rumors have suggested that Nokia does not even intend to launch the N9 in the UK and other traditionally well-served locations, instead holding off its attentions until the first batch of Windows Phone Mango handsets are ready. The first such device, codenamed "Sea Ray", sticks closely to the pattern set by the N9, with a polycarbonate casing and smoothly curved glass fascia.
[vms 43e61576081a2f250f84]
[via Twitter]