Nokia N8 "coming soon" claims T-Mobile UK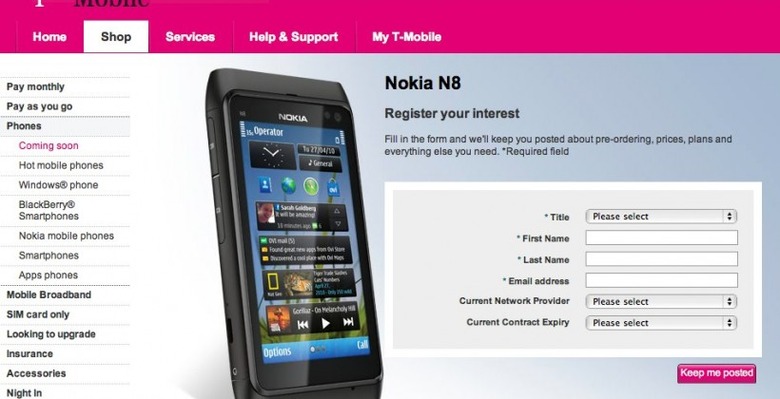 It's close to two months since Vodafone UK told us that the Nokia N8 was "coming soon", but there's still no sign of an official launch date for the 12-megapixel smartphone.  Now T-Mobile UK are getting into the act, with the N8 showing up on their own teaser page.
As with Vodafone, there's no solid date as to when we can expect the N8 to actually hit shelves, but you can register for more information as and when T-Mobile have it.  Last we heard there was an August 25th release tipped, though we won't believe anything until we hear it from Nokia themselves; there's a lot riding on this handset and we reckon they'll want to get it just right before pushing it out the door.  More information on the N8 in our hands-on report.
[via Twitter]