Nokia MD12 "acoustic bonding" speaker revealed, mocked by Elop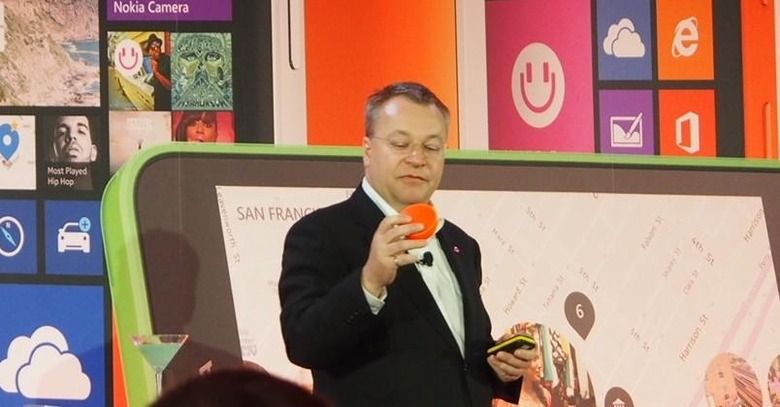 It's not just the Lumia 930 and Lumia 630/635 that Nokia has for Build 2014 this week, but a cute new speaker, the MD12, which reverberates sound through any surface it's placed on. Announced by Nokia CEO Stephen Elop – who promptly mocked its name – the MD-12 hooks up via Bluetooth. Update: Live photos after the cut!
"We've named it the MD12," Elop admitted. "Seriously, we have, I don't know why. I found out about that too late."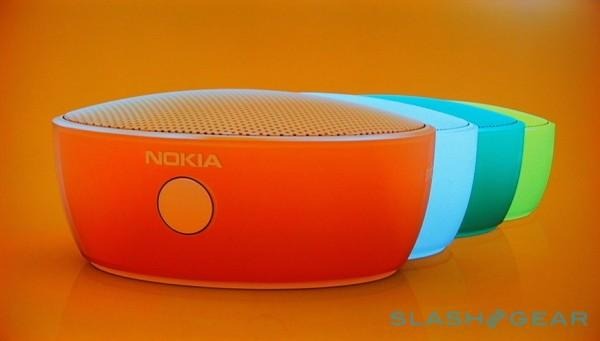 Uninspiring name aside, the MD12 works as both a wireless speaker for music and as a speakerphone for hands-free calls. Nokia is calling the audio-enhancing system "acoustic bonding," effectively making anything the MD12 is sitting on an extension for bass particularly.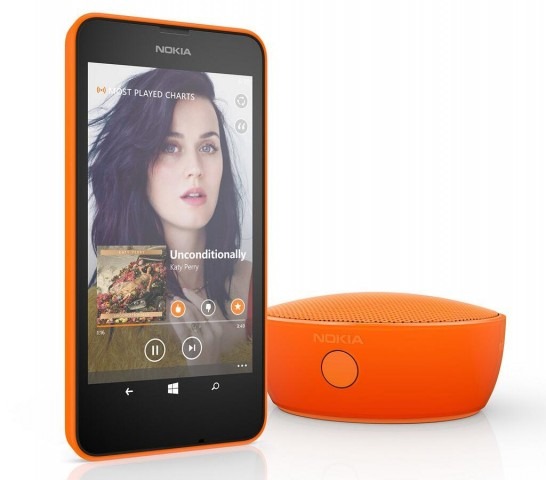 Battery life is rated at up to twelve hours of use on a full charge. The MD12 will be priced at $55 when it goes on sale later in 2014.