Nokia Lumia Amber leaks for 820, 920: hackers only (for now)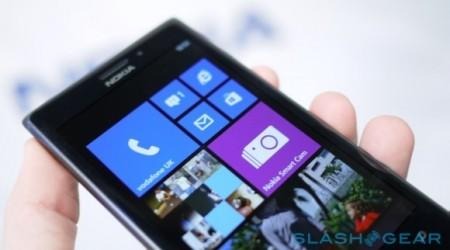 If you're brave enough to head into the little-traveled universe of hacking on Windows Phone devices, you're in luck this week – Amber ROMs have leaked for both the
and
. These updates include all of the high-powered goodies spoken about earlier this year when the Nokia Lumia 925 was released. This includes, first and foremost, a brand new Smart Camera app.
Outlined back in May the day it was announced,
was made to bring earlier Nokia Lumia models into the future. While it would appear that the Lumia 920 and 820 will be seeing the official update first, bits and pieces of the full update suite will hit Nokia's full range of Windows Phone 8 products.
NOTE: There's also a Nokia Pro Camera app that'll be coming for the 925, 928, and 920. This app comes standard with the Nokia Lumia 1020.
The whole collection of Windows Phone 8 Nokia Lumia devices will be getting boosts in Nokia's newest iterations of its photo algorithms, and the whole collection will get their camera buttons connected to the new Smart Camera app rather than the Windows Phone 8 default camera app.
With Amber, the Lumia 920's top ISO speed (currently ISO 800) will be given a massive bump to ISO 3200. Devices like the Lumia 520 wont be able to manage that sort of feature, this acting as a prime example of how (and why) the Amber update will be distributed to each individual phone in a different configuration.
This update underscores Nokia's versatility in camera technology – as spoken of by Nokia's photography chief Juha Alakarhu earlier this year as well:
""In the 920, we actually did a lot of the foundations. The algorithms we had have, for example. But now we have been able to do that optimization, and the pace of the development has been incredible now that we have that great foundation of algorithms." – Juha Alakarhu for Nokia
Let us know if you've taken the plunge through
and their links to the very unofficial packages as such. Make sure you're taking precautions – whatever you consider those to be – and remember that once you've started hacking, there's no going back!