Nokia Lumia 928 Review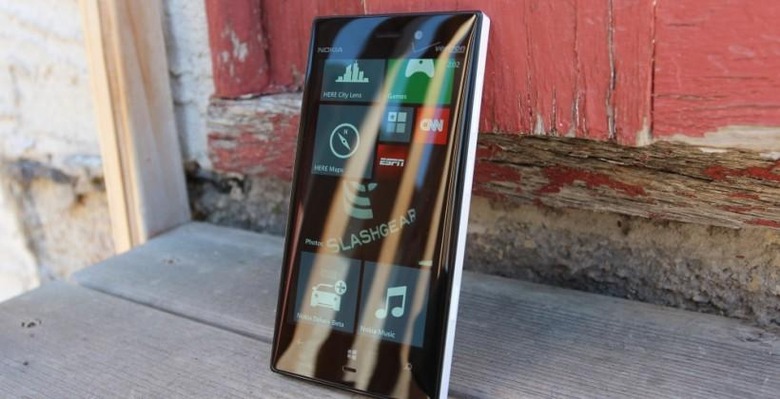 Now that Verizon has its own Nokia hero smartphone working with Windows Phone 8, it's high time the platform takes off, isn't it? At the moment, the Nokia Lumia 928 is one of the nicer Windows Phone 8 devices on the market, and if it weren't for the release of the Nokia Lumia 925 (having been revealed this month right on top of the 928), it'd be an easy thing to say that this is Nokia's finest effort to date with this OS. As it stands, this device is ready instead to be the heartiest Windows Phone 8 smartphone in the USA.
Hardware
The Nokia Lumia 928 works with a body and a set of innards that make it a very close relative of the Nokia Lumia 920, a device that's being sold by AT&T right this minute. The 928 works with a 4.5-inch AMOLED display with 1280 x 768 resolution, carrying with it Corning Gorilla Glass 2 for scratch and break protection, ClearBlack technology so your blacks are as black as can be, and PureMotion HD+.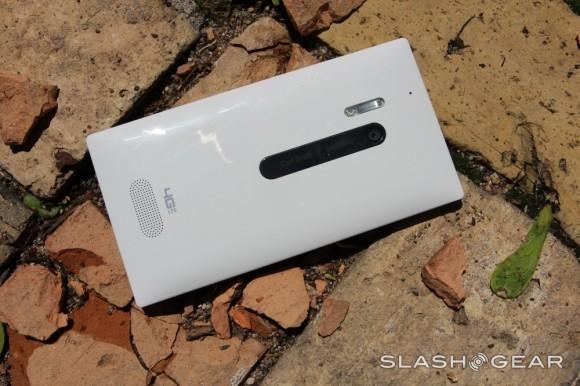 Those buzz words do actually mean something when it comes down to it – you'll have brights that are bright enough to see in direct sunlight, darks that blend in with the bezel, and with a pixel density of 334 PPI, you'll have quite a bit of sharpness as well. Of course compared to the HTC One and the Samsung GALAXY S 4, you'll have a bit less sharp of a picture, but other than that you're up there with the top guns – thus far this year, that is.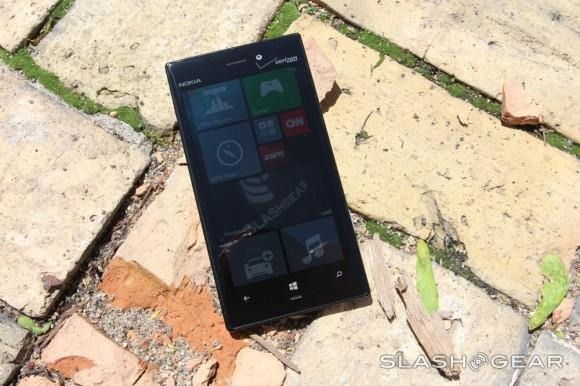 ABOVE: Just about as direct as the sunlight gets, straight on and up. BELOW: In a bit more shade.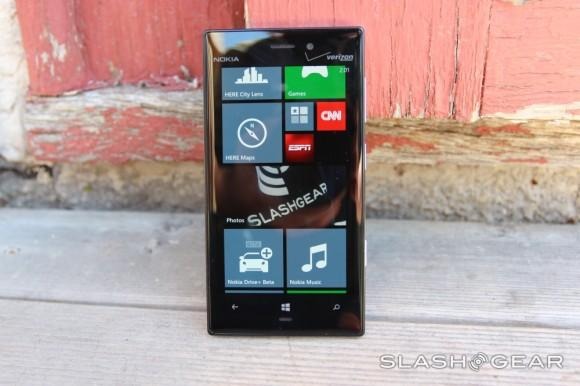 This machine works with NFC, Qi-standard Wireless Charging, and a Qualcomm Snapdragon S4 dual-core processor. This is the same processor found in the Nokia Lumia 920 and will be more than enough to power the highest-requirement Windows Phone 8 apps on the market today.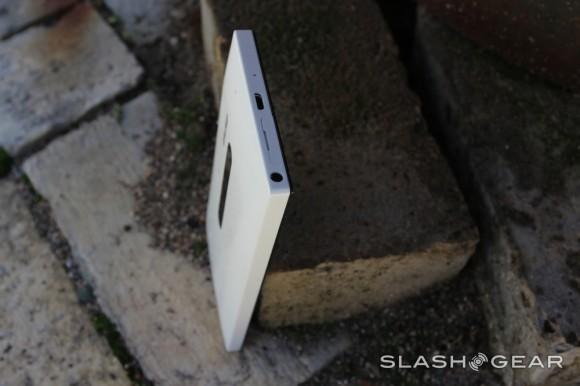 Also inside you'll have 1GB of RAM, 32GB of internal storage, and SkyDrive cloud storage of 7GB – given to you right out of the box. The back-facing camera is similar to that of the 920, bringing an 8.7 megapixel PureView sensor with a Carl Zeiss Tessar lens. This all means you're going to be able to take photos in rather low lighting situations and will have some nice looking pics no matter what you're photographing.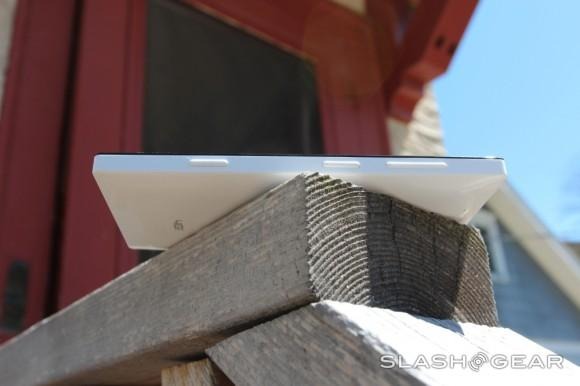 Software
You'll be getting Nokia's friendly collection of apps like HERE City Lens, HERE Maps, and Nokia Music along with Microsoft-added apps like Office and OneNote. One thing Windows Phone 8 can still hold over Apple's head is Office as a native app, and here Nokia makes it clear that they're willing to stick with that party. This device also has several photo "lenses" that add on to the abilities of the camera.
Each of these lenses is an app that can be downloaded for Windows Phone 8 devices, some of them specifically tuned for Nokia Lumia models. The Lumia 928 comes with Cinemagraph, Smart Shoot, Panorama, and Bing vision. With Bing vision, the user will be able to take photos of objects and receive information about them – this app also works with text translation on-the-spot.
The biggest difference between this device and its competitors is its exclusive access to Nokia apps and hardware – particularly its camera technology. Nokia makes several high-powered location-based apps for allowing you to get around your city – or a city you've never been to before. The camera technology you'll be able to experience in the section immediately following this one.
Camera
Below you'll find a collection of photo examples captured with the Nokia Lumia 928. Some of these photos were captured in optimal cloudless-day sunlight situations while others were photographed in the dark. This machine does, without a doubt, still reign in the darkest conditions without a flash. Have a peek at our Nokia Lumia 920 vs iPhone 5 camera battle to see how they fare in similar conditions.
Battery
The battery life on this device is well balanced enough to provide at least 8 hours of uptime for an average user. If you're a power-user, you'll want to consider the positive and negative elements in a battle between this and a smartphone with a replaceable battery: Verizon also carries the Nokia Lumia 822. The 822 doesn't quite have the camera power of the 928, but the ability to carry more than one battery replacement in your pocket can be a big matter for some users.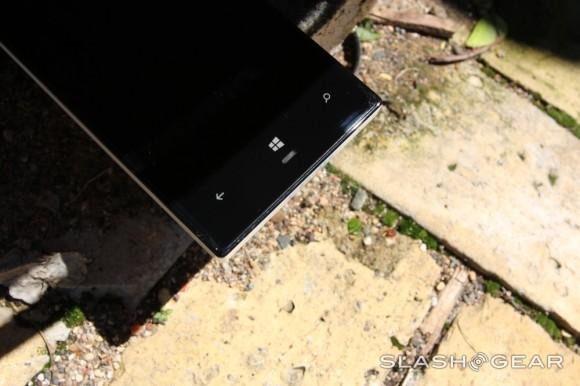 Wrap-up
The Verizon Nokia Lumia 928 will cost you $99 USD with a 2-year contract after a $50 mail-in rebate – that's less than half the cost of some of the higher-end competitors on the carrier today (like the Samsung GALAXY S 4 and the Galaxy Note II), and essentially equal to that of the Samsung Galaxy S III. It's also equal to the price of the Windows Phone 8X from HTC, a device that was released several months ago that we reviewed as well. If you're going for tactile feeling alone, you might want the HTC device – otherwise I'd stick by the Nokia hardware for basically everything else.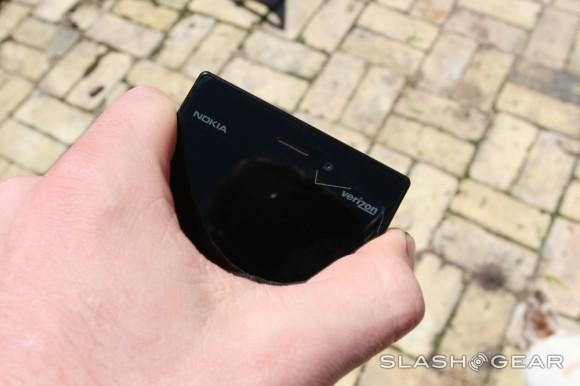 The Nokia Lumia 928 is easily Verizon's finest Windows Phone 8 device, and with its advanced camera abilities, it may well be the nicest Windows Phone 8 device in the USA as well. Until another Windows Phone 8 device comes along with a metal body, on the other hand, the Nokia Lumia 925 will continue to roll with that title worldwide.