Nokia Lumia 928 gets PureView-focused official nod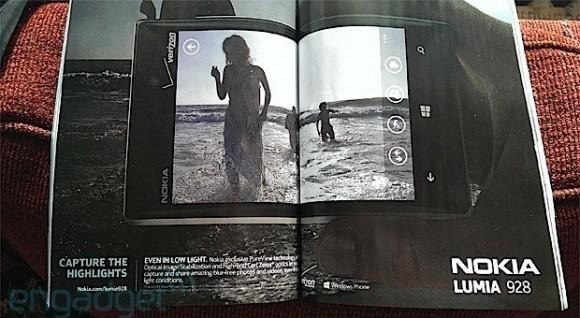 Nokia's Lumia 928 is undoubtedly a foregone conclusion, with print adverts showing up for the new PureView-branded Windows Phone even as Nokia holds off on its official Verizon reveal. Latest to spill the cellular beans is a full, double-page spread in Vanity Fair, an
tipster shared, confirming the handset's Carl Zeiss optics and homemade optical image stabilization. Meanwhile, Nokia's own site has confirmed that the phone is indeed in the pipeline.
The URL mentioned in the advert -
- is, surprisingly, already active, though there's less detail to be found than in the print version. The image is the same, aside from the Verizon logo being absent, and there are no specifications; however, the filename of the image itself does confirm that this is the Lumia 928.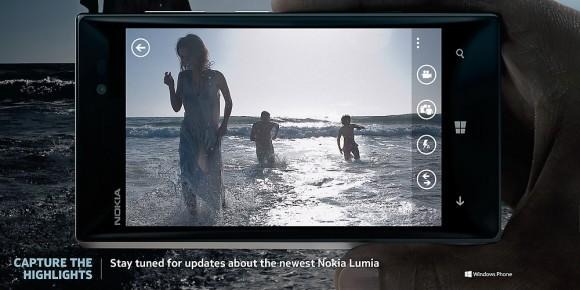 Chatter of the Lumia 928 has been circulating for some time now, with early talk of an aluminum chassis and
than the Lumia 920 that the phone is presumed to be based upon. Like the 920, the 928 is expected to use a 4.5-inch display, though there has been talk of Nokia using AMOLED panel technology rather than the ClearBlack LCD of the older device.
Nokia will
, though given that will be in London it would imply that either the Lumia 928 is intended for regions beyond Verizon's coverage, or that the phone will be the support act for another, more broadly available phone. That could well be the device believed to be codenamed EOS, a
more photography-centric handset
that, so the speculation suggests, could have a waterproof aluminum coating.
Waterproofing may well be something Nokia is looking to push in its new 2013 line-up. The beach photography shown in this Lumia 928 commercial could be a hint that the phone will have a weather-resistant casing.