Nokia Lumia 925 coming to T-Mobile USA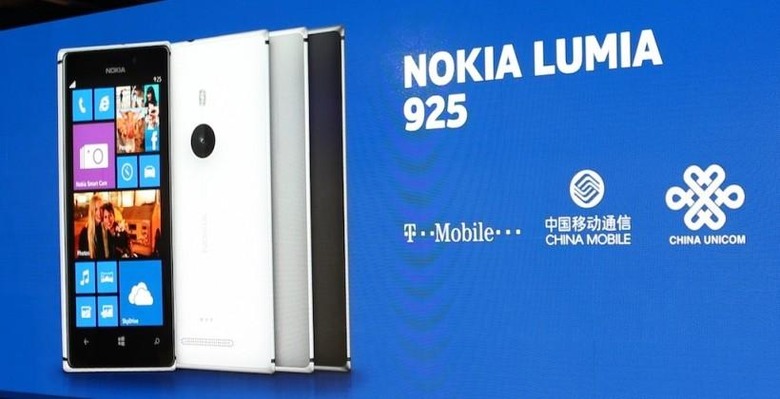 Nokia's new Lumia 925 will launch on T-Mobile USA, the company has confirmed, as a flagship Windows Phone for the carrier. The handset, announced in London today, will also be released on China Mobile and China Unicom in the Chinese market; global pricing is expected to be in the region of €469 ($608/£398) pre-taxes and subsidies.
Exactly when T-Mobile USA will begin to offer the Lumia 925 is unclear. Nokia has said that the smartphone will begin to roll out in June, though that's for Europe and China. The US release is due sometime after that; T-Mobile says it will detail exact dates and pricing soon.
Whenever it lands, it will have LTE 4G on the carrier's fledgling network, along with the 8.7-megapixel PureView camera which Nokia is so proud of. There's also a 4.5-inch OLED display and optional wireless charging with a clip-on back cover.
The camera may use the same sensor as in the Lumia 920 and Lumia 928, but it's paired with a new lens assembly on the Lumia 925. That has a sixth lens component – glass, rather than the plastic of the other five parts – which Nokia says is good for better sharpness and brightness.