Nokia Lumia 925 battles iPhone 5 camera in latest comparison ad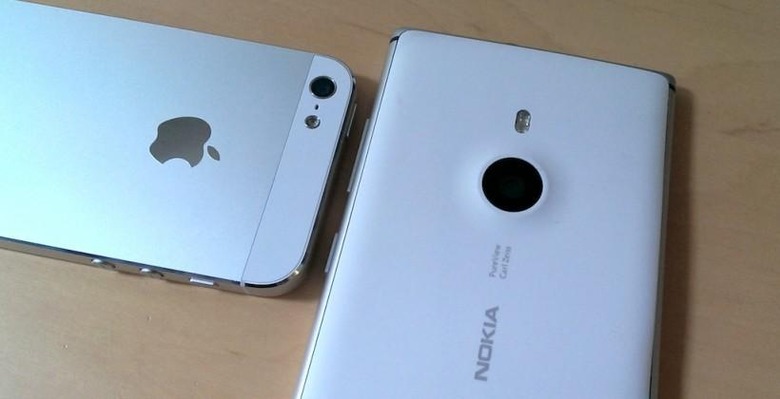 Nokia has thrown down the gauntlet to the iPhone 5, with a new commercial that pits Apple's smartphone against the Lumia 925's camera and – so the plucky Finns claim – finds Cupertino's finest left wanting. The advert, promising "Better Photos Every Day", shows side-by-side comparisons taken on the iPhone 5 and the Lumia 925, aiming to highlight the Windows Phone's low-light performance and more accurate colors.
Apple has highlighted the iPhone's popularity among photographers on several occasions. Back in April, the company pushed out a new commercial in which it flagged up how much more frequently the iPhone 5 is used to snap a memory compared to other models.
Nokia's stance, however, is that Lumia 925 owners will get better results than their iPhone-toting brethren. The Windows Phone pairs an 8.1-megapixel sensor with a special, six-segment lens and PureView branding, and runs a new Smart Camera app with various custom shooting modes for introducing effects.
As we found in our review, in the right conditions the Lumia 925 certainly can take some impressive shots. However, it's likely to be eclipsed for those serious about imaging by its own stablemate, the Lumia 1020, which packs a 41-megapixel lens for lossless digital zooming, among other things.
Meanwhile, Apple is expected to raise its camera game later in the year, with the iPhone 5S. Exact specifications for the photography elements of the phone are yet to leak, though new software supporting slow-motion video recording has been rumored.