iPhone 5S details expand with Slow Motion Video Recording tip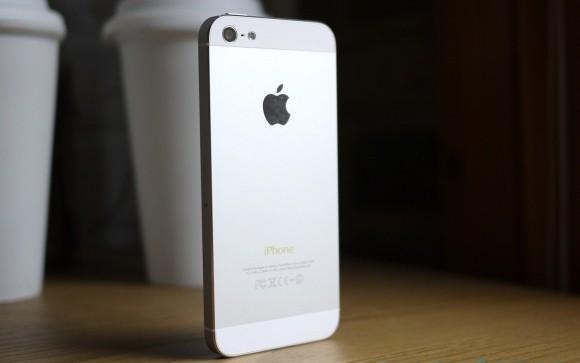 When the next-generation iPhone is revealed, it'll be one of two things – one of them being the iPhone 5S, an incremental update to the current hero phone iPhone 5. This device has been suggested to be working with a new feature that'll allow everyday iPhone users to record high-end Slow Motion video with an increase in the capture of frames per second. With this code-name "Mogul" feature, the feature set that'll entice users to move from the iPhone 5 to the iPhone 5S, or even the iPhone 6, continues to take shape.
This feature has been tipped by an inside source speaking with 9to5mac. This user suggests that this Mogul feature will bring the iPhone's camera up to a place where "exceptionally fast and precise" video capture will be built-in. Testing of this feature has been tipped to collect 120FPS, or 120 frames-per-second, the results roughly similar to those of the competition – Panasonic's Lumix FZ200 being one key example:
Though it's not clear how similar the two will be – and the suggestion is a bit on the light side – the results are sure to go to war with the current abilities of the Samsung Galaxy S 4. At the moment, the Galaxy S 4 is indeed able to capture 120 FPS, but the results – of course – aren't quite as magnificent as they appear in examples such as the Panasonic demo done above.
In developer APIs appearing public (for developers) right here in the present, several mentions are made of high frame-rate content capture.
• Full iOS ecosystem support for high frame-rate content

• Content – 720p60 support with video stabilization and droppable P-Frames

• PlayBack – Enhanced audio processing support for slow and fast playback

• Editing – Full support for scaled edits in mutable compositions

• Export – variable frame rate preservation, frame rate conversion to 30 FPS output
These words some from the same source as mentioned above, sourcing them from an Apple Developer Session that was said to show high-frame-rate playback live- albeit not straight from an iPhone, as such.
The iPhone 5S (and/or the iPhone 6, eventually), have also been tipped over the past several weeks to be working with dual-LED flash bulbs on their backs, a 13 megapixel camera designed by Sony, and of course, the ability to work with HD video and photo capture. Stick around as the full story appears straight from Apple later this smartphone season!